I promise this is my last Stanley Kubrick-related post of the week. I found these gorgeous images today and was completely floored. I'll start with the most recent one and work my way back from there. If you're a lover of Kubrick, then you'll no doubt be in paradise for the next several minutes.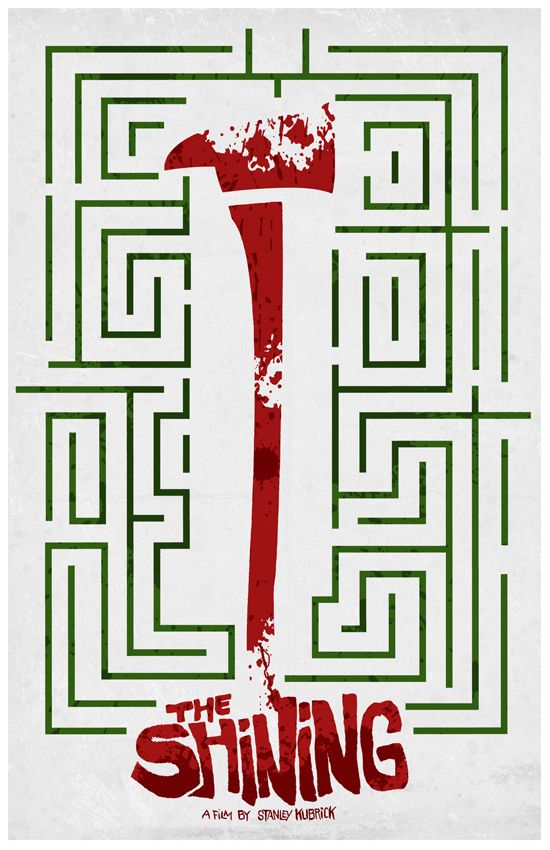 The Shining
I found this one by way of the
Minimalist Movie Posters
blog (which actually led me to the artist's
Tumblr
page, where I saw the rest of his Kubrick work) and found myself quite liking it. Is it weird that something can make you think of Christmas (the green and the red), while also conjuring images of blood, murder and insanity? The type and color Adam used for
The Shining
title is pitch perfect, and the dark red on lighter red color scheme really conveys the chaos and menace that this movie exudes. Unfortunately, this poster is not currently available for purchase (the next two are though), but I'm sure we'll be seeing this in his
Etsy store
at some point in the near future.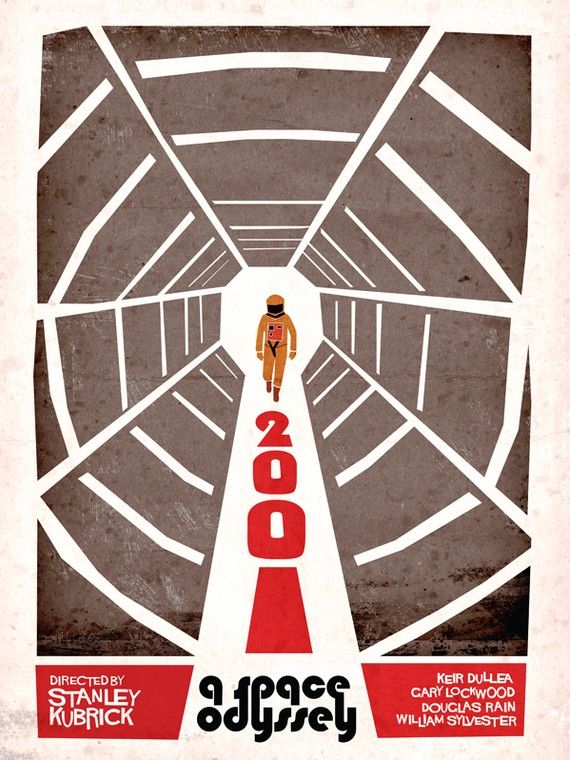 2001: A Space Odyssey
Here's a retro take on Kubrick's science fiction spectacle
2001: A Space Odyssey
. Maida's
2001
poster has a very cool 60's look, similar to the now very recognizable Saul Bass aesthetic. He totally nailed the astronaut and the antiseptic paranoia that HAL 9000 and the vacuous void of space create. Unlike the previously mentioned
Shining
poster, Adam Maida's
2001 poster
can be purchased and only costs $25 through his
Etsy store
. The
poster
measures 18" x 24" and appears to be an open edition. And on a completely separate note, the
2001
Blu-ray is one of the most beautiful transfers I've ever seen - it looks like it could have been filmed yesterday.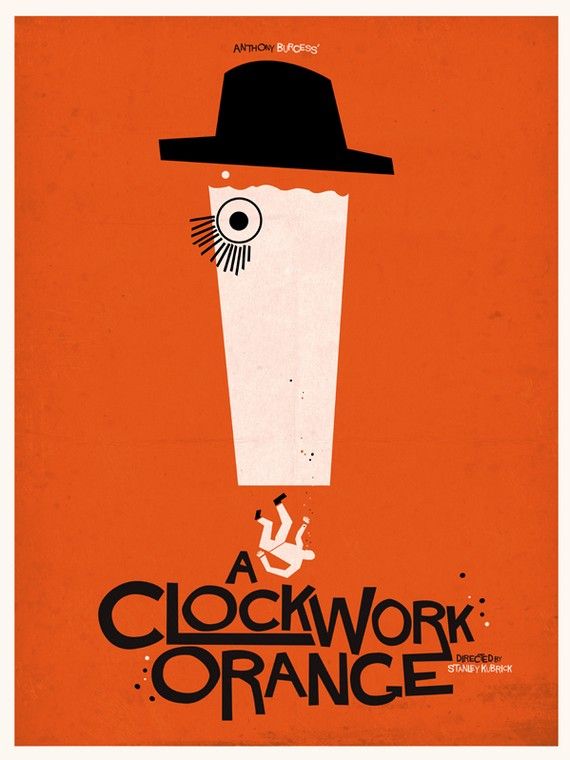 A Clockwork Orange
This is my second favorite Kubrick film after
Dr. Strangelove
.
A Clockwork Orange
somehow still manages to shock me every time and watching a hungry, intense Malcom McDowell is always a treat. Here Adam has taken advantage of, and reinterpreted, the iconic shot of the young, criminally reprehensible Alex, fake lashes and all. This poster isn't bursting with detail or brimming with double-meanings, but it's a very fitting representation of Kubrick's sometimes disturbing, always darkly comedic vision. This
poster
is also available as an 18" x 24"
print
for $25 through Adam's
Etsy store
. Be sure to visit his
blog
to see even more of his stylish artwork and if you're a fan of
The Royal Tenenbaums
, Adam has a created some really great
movie posters
in honor of one of my favorite
dysfunctional families
.