I knew following yesterday's post about Tim Doyle's newest art print inspired by the 1981 horror classic
An American Werewolf in London
was going to be no easy task. So what did I do today? I decided to write about a print inspired by the 1982 science fiction horror classic
The Thing
. Duh. I don't know too much about the artist Dan Mumford, but if this is any indication of the quality of his work - I'm in, I'm completely in.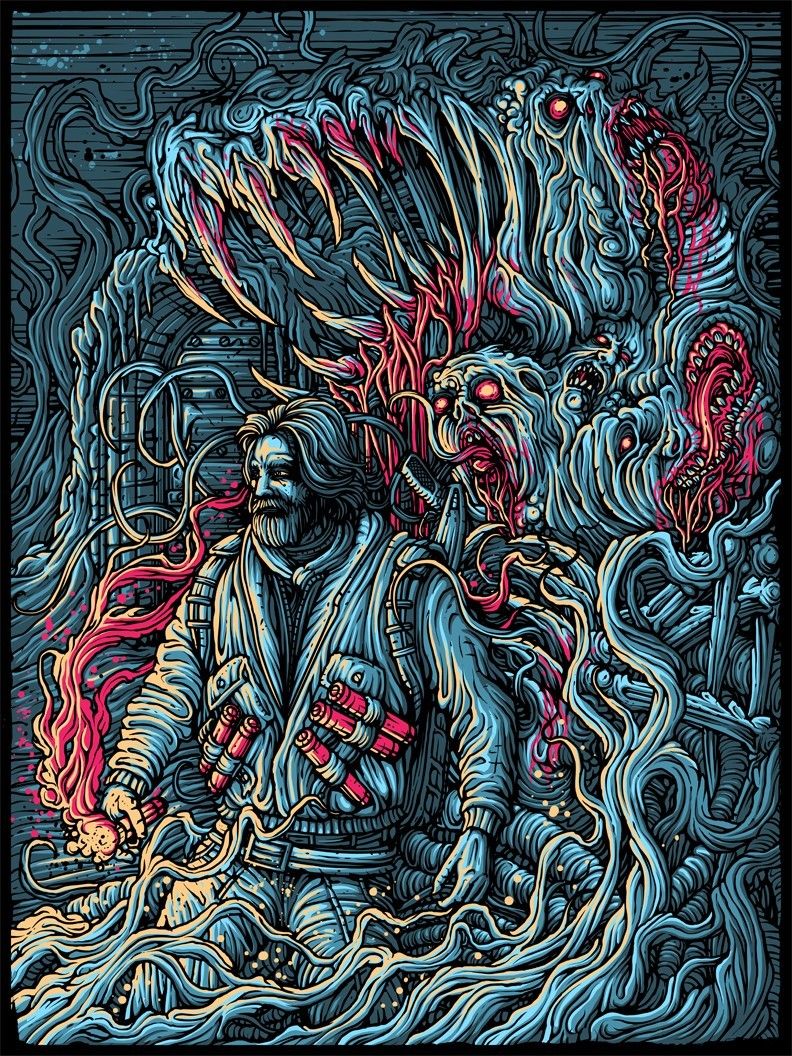 The Thing
My God, this poster is amazing. Dan Mumford's "The Thing" art print is unlike anything I've ever seen before. He's found a very clever and creative way to convey just how versatile the alien in question really is - the creature can literally become anything. By using tendril-like cords of flesh to represent the Thing in its most primitive state, Dan has crafted a creepy, but beautiful, body horror masterpiece (just like the film). There's also something slightly crazy (in a good way) about the artwork. The amount of detail here vaguely reminds me of Charles Crumb's
sketches
(thanks
Criterion
). Charles, Robert Crumb's troubled brother, started using dense concentric lines to create
characters
and shapes, evidently a common trait among psychologically troubled individuals, though let me be clear, I don't think this applies in any way to the incredibly talented Mr. Mumford - just a random observation.
Dark City Gallery
is selling "The Thing"
print
through their online
store
. The print measures 18" x 24", is signed and numbered and costs £30 (roughly $48). You can also visit Dan Mumford's
website
and
store
to see some pretty insane artwork. The man definitely has an eye for detail.
White Duck Screen Print
, the folks who screenprinted this beauty, also have some great process
shots
in their
blog
.