Calling all Trekkies (or is it Trekkers?) I bring you a rousing message from the all-powerful Khan Noonien Singh, better known to his people simply as "Khan." Well, less a rousing message and more a rousing poster by artist Steve Thomas. It's been quite a while since I last saw
"Space Seed"
or
Star Trek II: The Wrath of Khan
, but Montalbán's performance is just so damn, for lack of a better word, epic that it's been etched into my brain receptacle. And honestly, being the mastermind he is, don't you think Khan would value a quality piece of propaganda?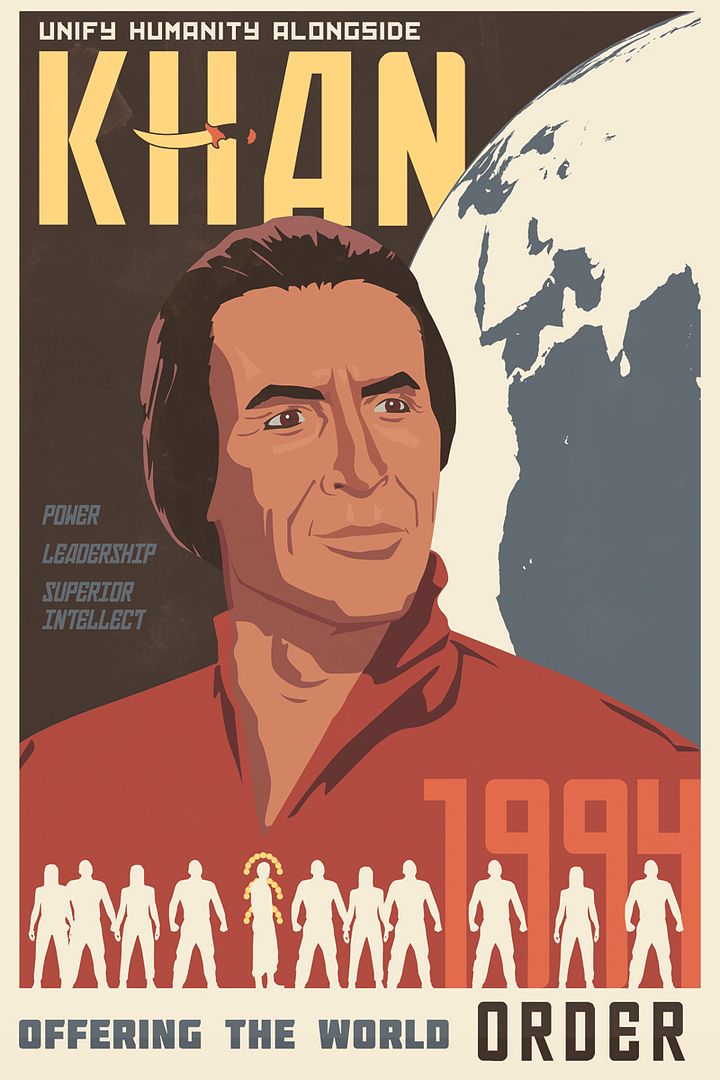 "Unify Humanity" Art Print
Steve Thomas
16" x 24" (Giclée)
$25 - Open Edition
Inspired By: Star Trek
Steve Thomas' officially licensed
"Unify Humanity" print
is
currently available
through
Bye Bye Robot
for $25. The
print
is open edition and measures 16" x 24". To see more of the artist's work, head to
stevethomasart.com
and follow
@stevethomasart
on Twitter. You can also check out Bye Bye Robot's other offerings at
byebyerobot.com
, their
Facebook page
,
Twitter
, and
Google+
. I think you know what happens next...
Man, that felt good! I've always wanted to use that clip.