Happy Monday folks! True, that probably means you're back at work, slaving away in a cubicle under the harsh harassment of an office-friendly fluorescent light. And sure, even after your workday ends you've still got four more to slog through, but it's not all bad right? On the plus side, you get to take a peek at what
Bottleneck Gallery
and
Raid71's
upcoming art show,
"The Popular Face of New York,"
has to offer. So there's that. Spoiler alert: you're going to like it.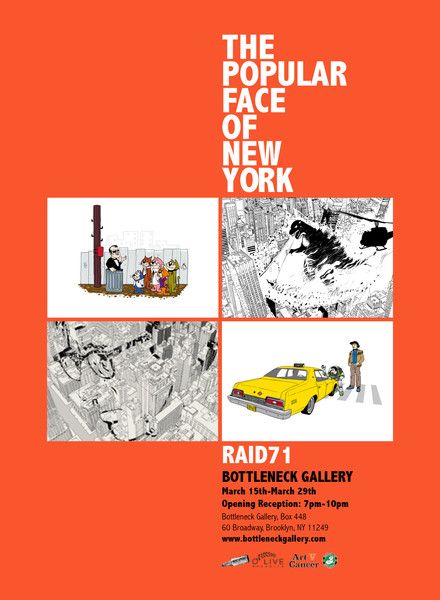 "The Popular Face of New York" Gig Poster
What's the show about, exactly? Wouldn't you know it, the man whose artwork will be featured at Bottleneck's Brooklyn location has already written a tidy description of the show's premise:
"Pop culture profoundly influences the identities of not only its consumers, but also its real world referents.
The curate's egg that is globalisation has scattered a billion Brooklyns, Bronxes and Manhattans around the world. Each one is selectively shot, sung or drawn with an agenda. When the world sees Meg Ryan and Tom Hanks finally meet at the top of the Empire State Building with Manhattan spread out before them like a celestial banquet, the city becomes as synonymous with romance as Belle Époque Paris; when Kong climbs the same building to meet his tragic fate, the city becomes a jungle in which the astounding and the unique are forever doomed to be reduced to bloody spectacle; when Patrick Bateman wends his sanguinary way through the antiseptic warrens of Wall Street, the city becomes an icy skullscape where weakness is punishable by death.
With the exhibition 'The Popular Face of New York', I present an outsider's perspective on a city. For me, this is Scorsese's city – an abyss of vice, drugs and crime which echoes with the sound of ricocheting bullets; it is Woody Allen's city of introspection, ennui and sexual paranoia; it is the only city in the world strong enough to survive a million celluloid obliterations; it is a postmodern diorama in which Top Cat and Vito Corleone can coexist on the same block."
Are you as excited as I am? If not, I'd highly recommend you start scrolling down and breathe in all that gritty urban ozone. As an FYI, this is Bottleneck's first solo show and a portion its profits will be going to
ArtVCancer
. All of this means one thing: if you find yourself anywhere near the gallery on March 15th, you know what to do. Now enjoy!
Inspired By: Godzilla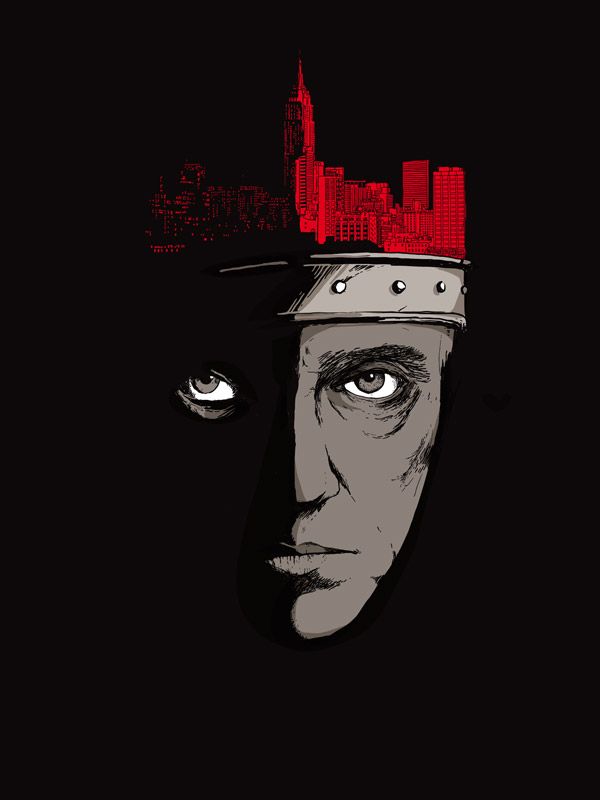 Inspired By: King of New York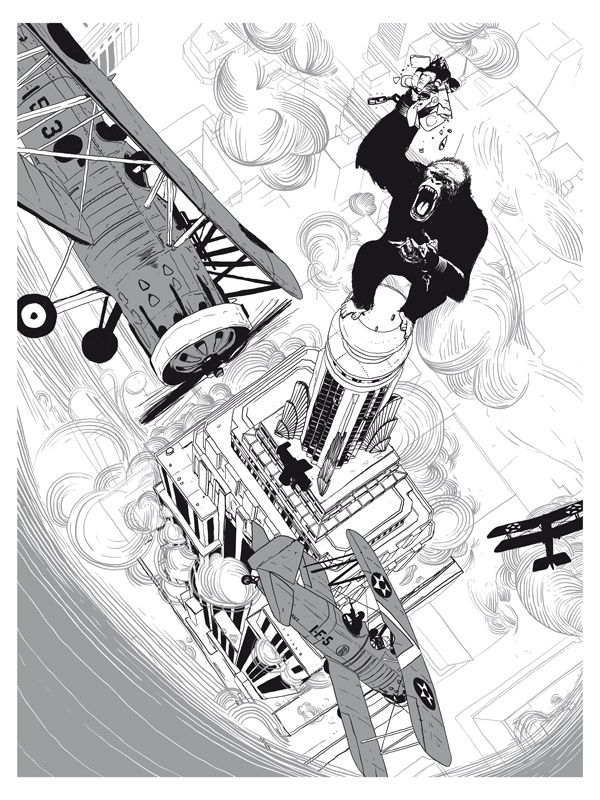 Inspired By: King Kong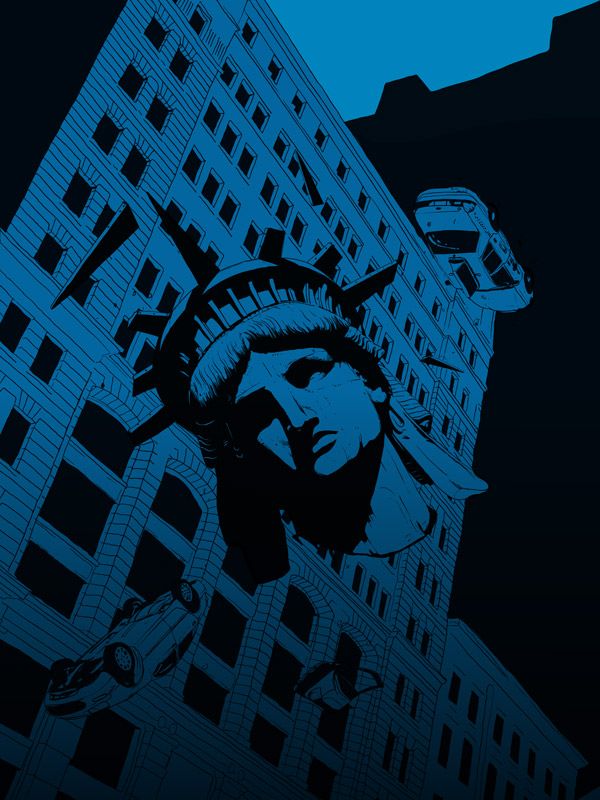 Inspired By: Deep Impact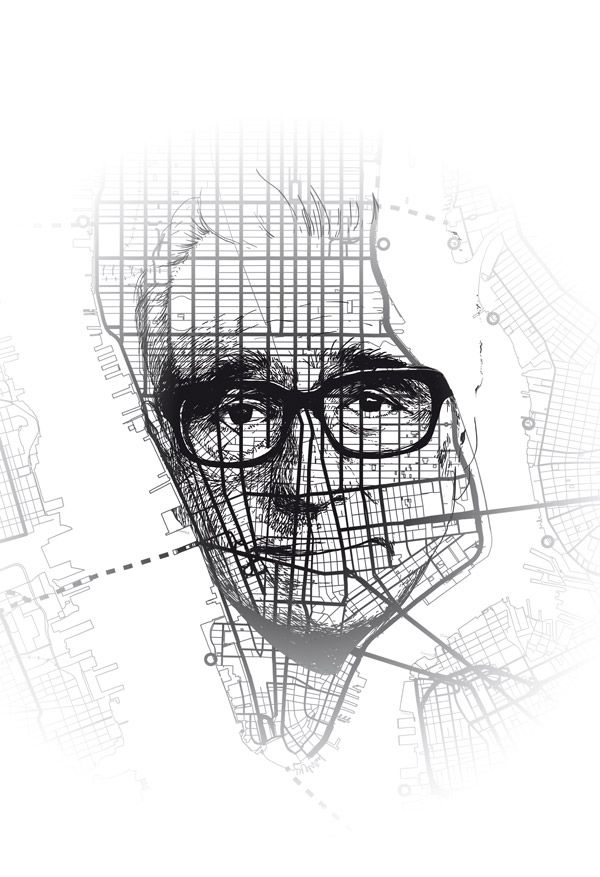 Inspired By: Martin Scorsese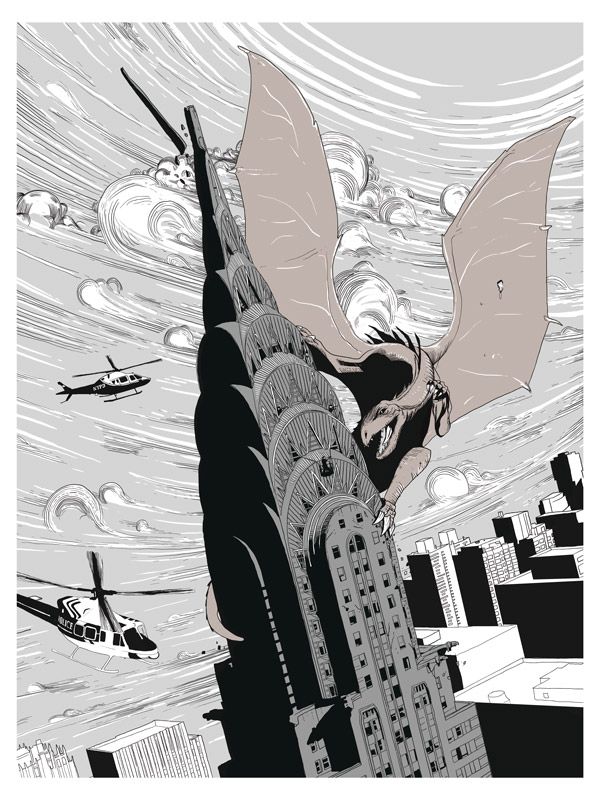 Inspired By: Q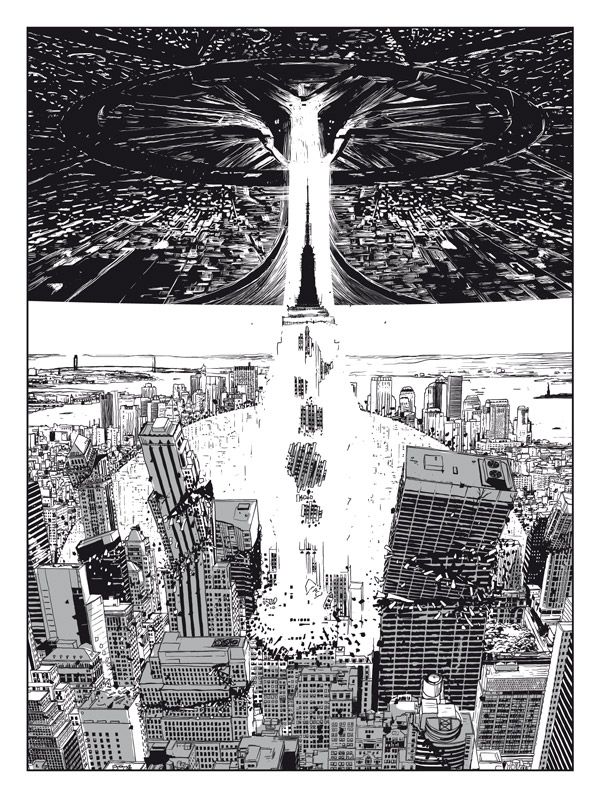 Inspired By: Independence Day
Inspired By: The Warriors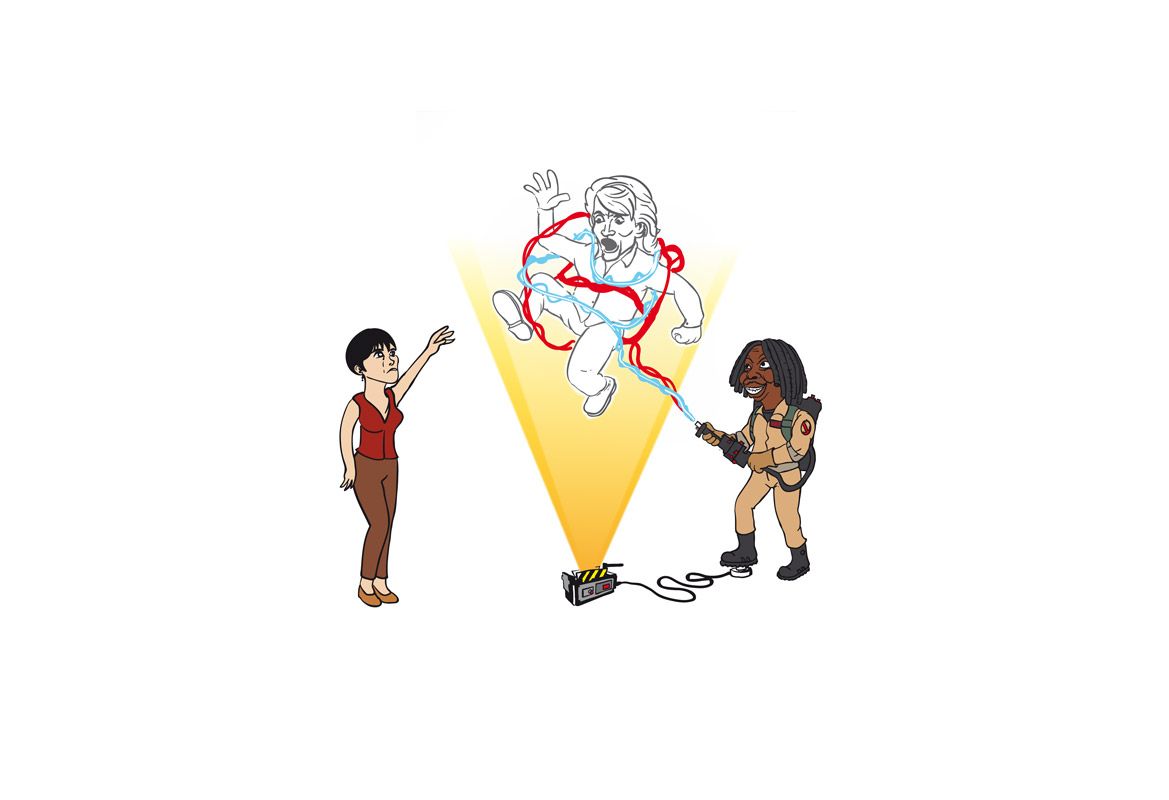 Inspired By: Ghost & Ghostbusters
Inspired By: Ghostbusters
Note: Glow in the Dark

Inspired By: Ghostbusters
Note: Glow in the Dark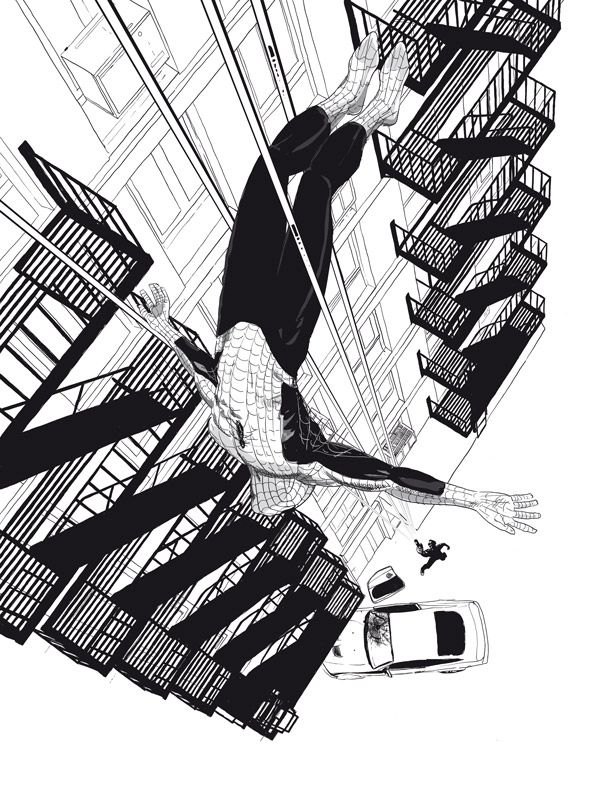 Inspired By: Spider-Man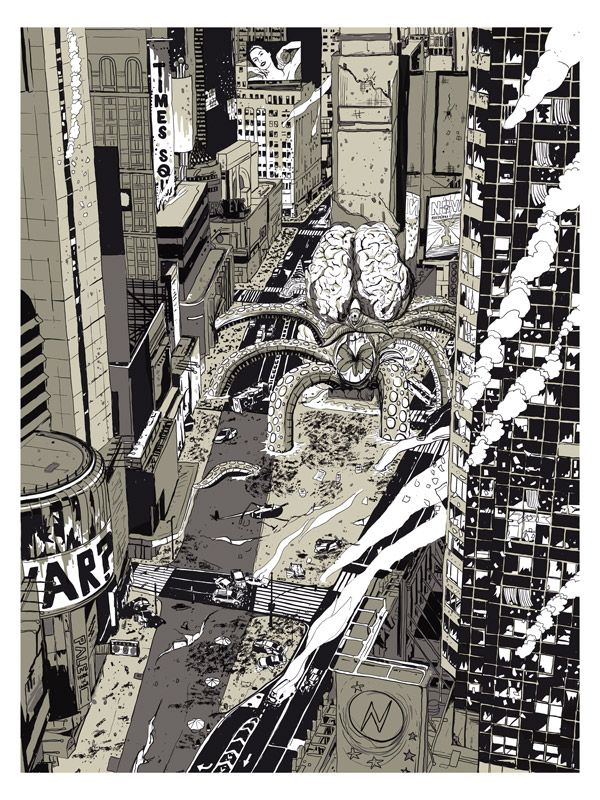 Inspired By: Watchmen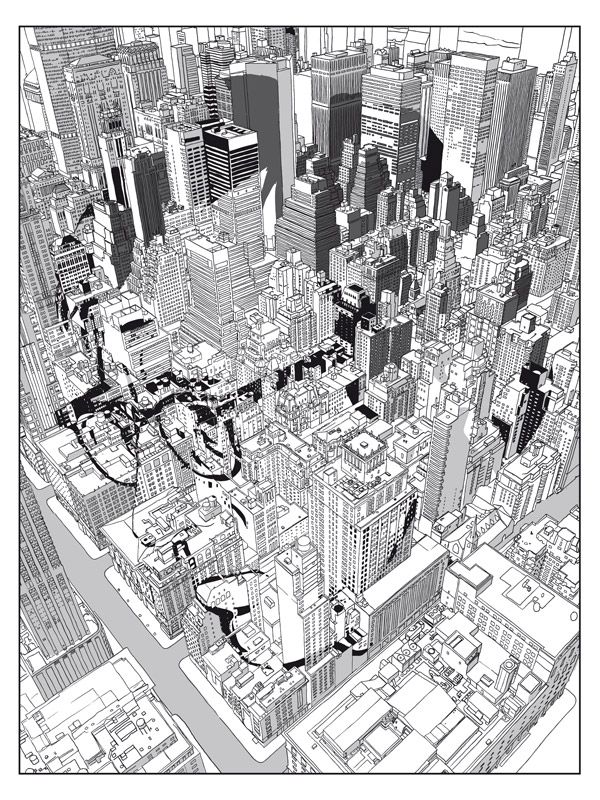 Inspired By: Woody Allen
To learn about Bottleneck Gallery and Raid71's
"The Popular Face of New York,"
head over to
bottleneckgallery.com
and follow
@bottlenecknyc
on Twitter. And to see more of the artist's work, visit
raid71.com
and follow
@raid71
.