UPDATE (4/22): The contest officially ended on Friday (4/19) and a winner has been chosen. There were some really great write-ups, but in the end we decided on Gary Alcock's entry. In it, Gary talks about his first viewing of the film and how his feelings about the movie have since changed. Congrats, Gary! You can still read all the entries in the comments section below. Thanks to all of those who entered!

It's contest time, folks! I've got number 1 of 50 of Brandon Schaefer's stunning
The Wicker Man print
up for grabs. And guess what?
All you need to do to win it is tell us why you love / respect / admire / whatever The Wicker Man. Maybe you could write about your first experience with the film or that one time you and a few friends sacrificed that virginal copper to the old gods for harvest. Who knows? It's completely up to you. Not bad, right? Please leave a comment below with your (brief or long) write-up and an email address where I can reach you should you be the lucky winner. This contest is open internationally and will be ending on April 19th, meaning you have an entire month to come up with something good. The winner will be chosen based on his or her story / anecdote / what have you.
Now have at it!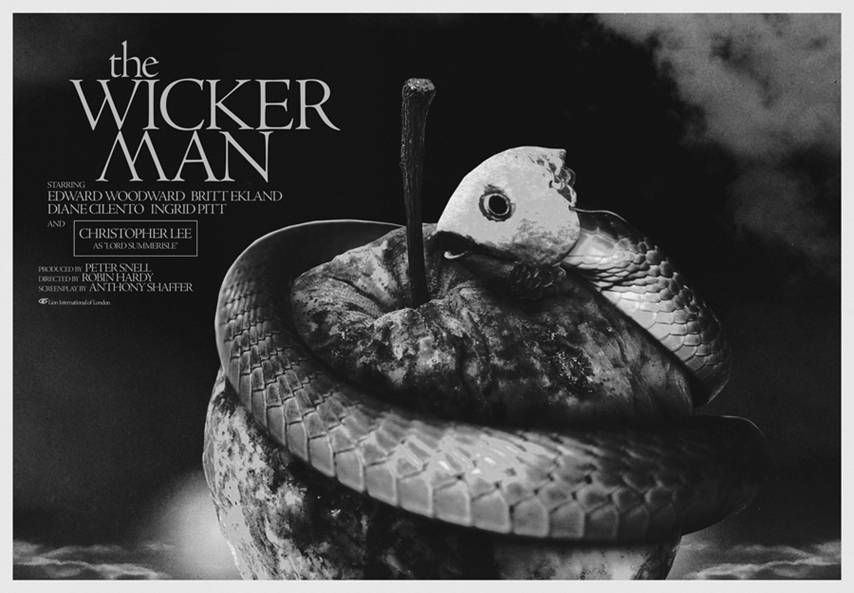 The Wicker Man Movie Poster
Brandon Schaefer
26.5" x 38.5" (Screen Print) - Numbered
£40 (UK) / £50 (International) - Limited to 50
As a quick reminder,
Schaefer's The Wicker Man
is
currently available
through the FrightFest Originals website and measures 26.5" x 38.5. There's also a bunch of other great film prints, including posters for
Razorback
,
Hostel
,
Martyrs
,
Zombie Flesh Eaters
, and
Night Breed
. To see more of Brandon's work, visit
seekandspeak.com
,
silverscreensociety.com
, and follow
@seekandspeak
on Twitter. For the latest news on FrightFest Originals, head over to
frightfestoriginals.com
, sign up for their
mailing list
, and follow
@frightfestorigi
.Good luck!