The time has come!
Mondo
promised us a killer
Drive
vinyl a little less than a year ago, and here it is, or rather, here it will be...tomorrow. As the saying goes, "Good things come to those who wait." Covered in beautiful neon-flavored Tyler Stout artwork, there's no doubt that this will be a hot item. And as if it wasn't cool enough that an amazing film, with a fantastic score, now has an awesome double-LP release, Mondo has also opted to place a few electric pink records in several of its packages. Yowza!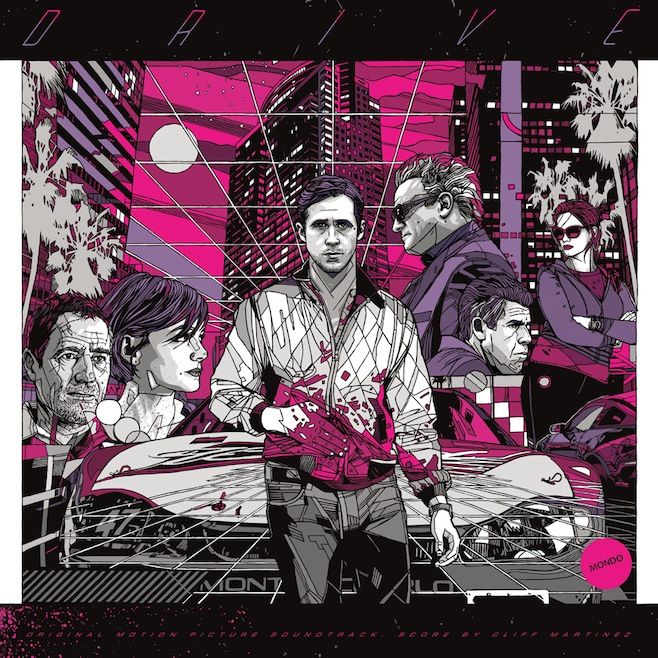 Drive Double-LP
Composer: Cliff Martinez
Remastered By: James Plotkin
Package Design By: Tyler Stout
$25 - Indeterminate Edition Size
Mondo's Drive LP
will be
available
tomorrow (3/22) at a random time through
mondotees.com
for $25. The packaging design was completed by artist
Tyler Stout
and the album was remastered by James Plotkin. To get the drop on this drop be sure to follow
@mondonews
on Twitter. Good luck!