Before he channeled The Great Emancipator in Spielberg's
Lincoln
, Daniel Day-Lewis transmogrified his molecules into turn of the century oilman Daniel Plainview for Paul Thomas Anderson's far superior
There Will Be Blood
. (Sorry
Lincoln
fans, but you know it's true.) Plainview was, among other things, competitive to a fault, ruthless, quick to anger, hard working, and damn handy with a bowling pin, but more than that, his larger than life persona was emblematic of (for better or worse) the American Dream. Due to a potent script, amazing direction and unparalleled acting, P.T.A.'s
There Will Be Blood
is an impressive epic that has found its way into the hearts of many film lovers, including artist Jason Carne, who has seen fit to create the beautiful, period appropriate "There Will Be Snake Oil" posters.
Jason Carne on his "There Will Be Snake Oil" prints (taken from the artist's
Dribbble page
):
"This poster pays homage to one of my personal favorite films, as well as one of my favorite actors of all time - Daniel Day Lewis as Daniel Plainview in the film There Will Be Blood. I've always been fascinated by turn of the century advertising and lettering so I constructed my most detailed and challenging design yet to pay tribute to both my love of the film and the aesthetic of the old time advertising. Everywhere on this poster you'll find little nods to the film, some obvious, some not so obvious. I hope you all appreciate the effort that went into this one and enjoy it as much as I enjoyed making it."
I highly recommend fans of the film take a closer look at the images below. I think you'll be mightily impressed by all the references and overall quality of work.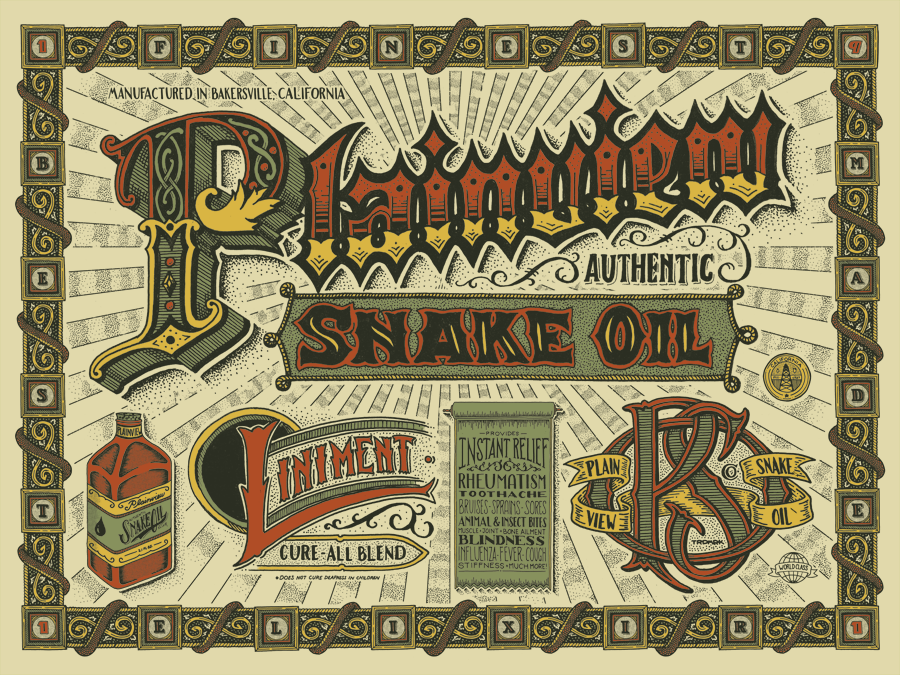 "There Will Be Snake Oil" Art Print (Regular Edition)
Jason Carne
18" x 24" (Screen Print) - Hand Stamped and Numbered
$25 - Limited to 100
Inspired By: There Will Be Blood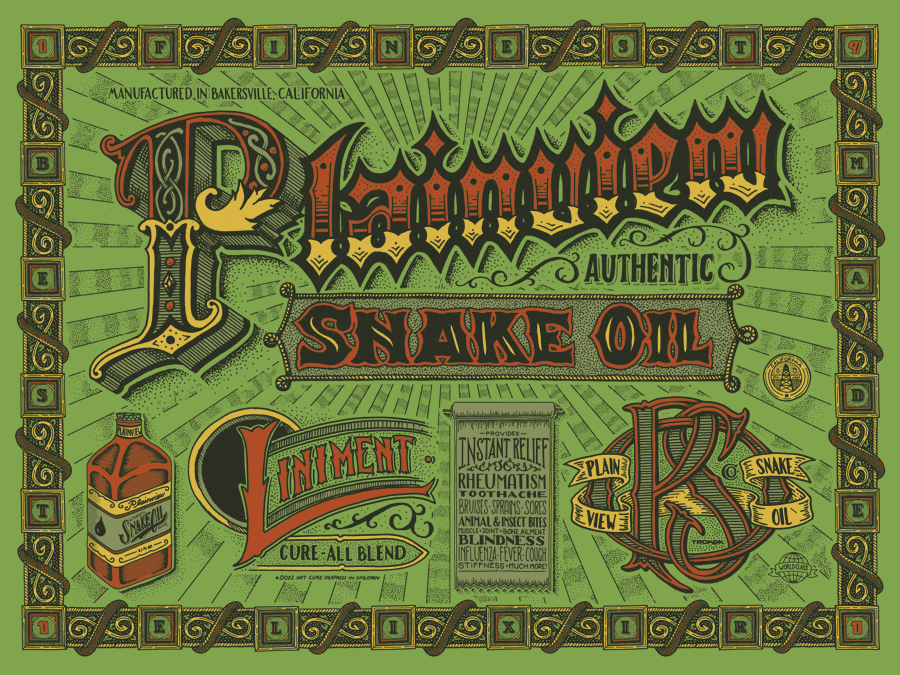 "There Will Be Snake Oil" Art Print (Gumdrop Green Variant)
Jason Carne
18" x 24" (Screen Print) - Hand Stamped and Numbered
$30 - Limited to 15
Inspired By: There Will Be Blood