If you visit this site with any regularity, you already know I tend to write reviews for film and television inspired prints that are either currently on sale or are about to go on sale. And while I'll still be pouring the majority of my efforts into those sorts of posts, my daily "Poster Per Diem" feature will focus on awesome prints that have since sold out, never existed in the first place (AKA concept posters) or just bear mentioning. In other words: this is my chance to say, "I never got a chance, for whatever reason, to write about you on this here website, but I think you're really purty and I want to let the world know." Or something like that. Oh, and Per diem is latin for "per day" or "each day."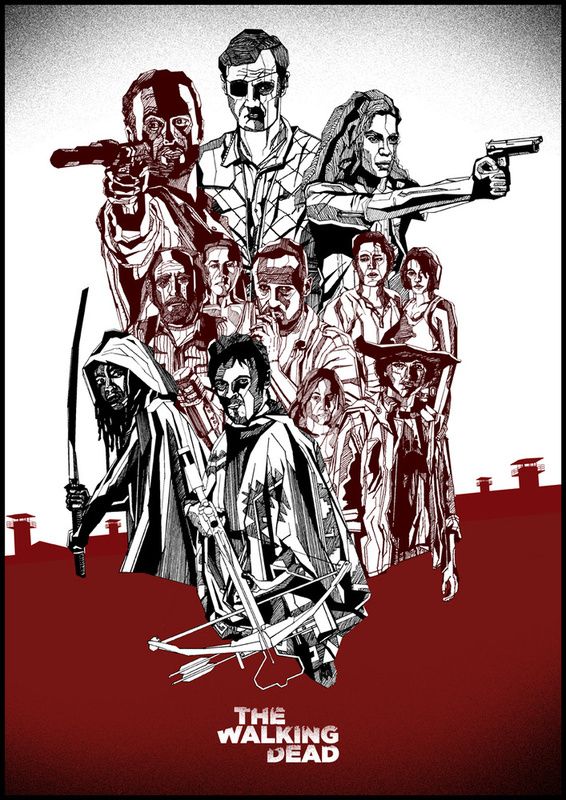 The Walking Dead Print
Luke Butland (AKA LostMind)
420 mm x 297 mm (Screen Print) - Numbered
$30 - Limited to 50
I won't lie, I've only made it through one season of
The Walking Dead
so far, but I know a good looking print when I see one and Luke Butland's
Walking Dead poster
is pretty damn sharp. (It's artwork like this that reminds me just how much TV I need to catch up on.) If you'd like to get your hands on one, they're currently
available
through the
LostMind Big Cartel store
for $30. Each
print
measures 420 mm x 297 mm and is limited to an edition of 50. For more of Luke's artwork, check out his
Society 6 page
and follow
@lst_mind
on Twitter.