Have I ever mentioned how much I love the animated masterpiece
Akira
? Oh, I have? Well, then my next statement won't really come as a shock to anyone. Ready? I'm a huge fan of Joshua Budich's newest
Akira
inspired print. There. I said it. But before I dive into why I like this poster so much, I thought it might be helpful to understand where the artist was coming from when creating "Tetsuo" and his five other works that are set to be officially unveiled at tomorrow's
Gallery 1988 show
(the following was taken from joshuabudich.com):
"My theme is an attempt to marry my study and love of the classical Renaissance masters (personal fav Michelangelo), with all my childhood obsessions and influences from pop-culture/toys, etc. So, I placed bigger-than-life characters within the Sistine Chapel environment, elevating them to an even grander iconic stature. Similar to the way Michelangelo did with the biblical Prophets and Sybils."
Now, we can dive in!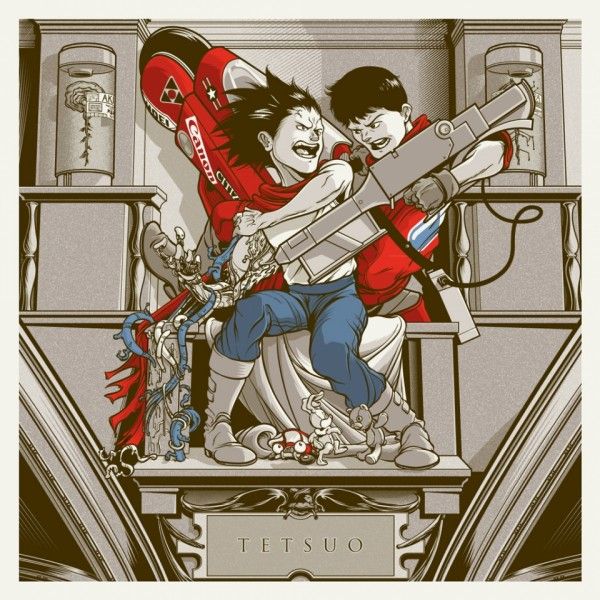 "Tetsuo" Art Print
Joshua Budich
18" x 18" (6-Color Screen Print) - Signed and Numbered
$40 - Limited to 75 (40 Available at the Show)
Inspired By: Akira
Yes, Budich's print is inspired by
Akira
, which immediately means it has an in with me, but what really puts this artwork over the edge is the concept. The idea of combining the religious / sacred with a piece of pop culture, which many would consider trivial in comparison, fascinates me to no end. I may be approaching this more academically than intended, but it does in a lot of ways reflect the importance that we, as a society, have placed on movies, television and toys in this day and age. I'm not saying that's a bad thing or good thing, but it's definitely something. In terms of execution, I love how Joshua uses color and action to differentiate these two worlds. On the one side, we have the dynamic tenants of Neo-Tokyo, who are soaked in a vibrant red and masculine blue, and locked in fierce combat, on the other, we have a beautiful, but mostly sedate, carefully constructed background. Ultimately, these two worlds collide to create something I think is pretty damn cool and puts a worthwhile new spin on a property that's awesome to begin with. So yeah, I really like it.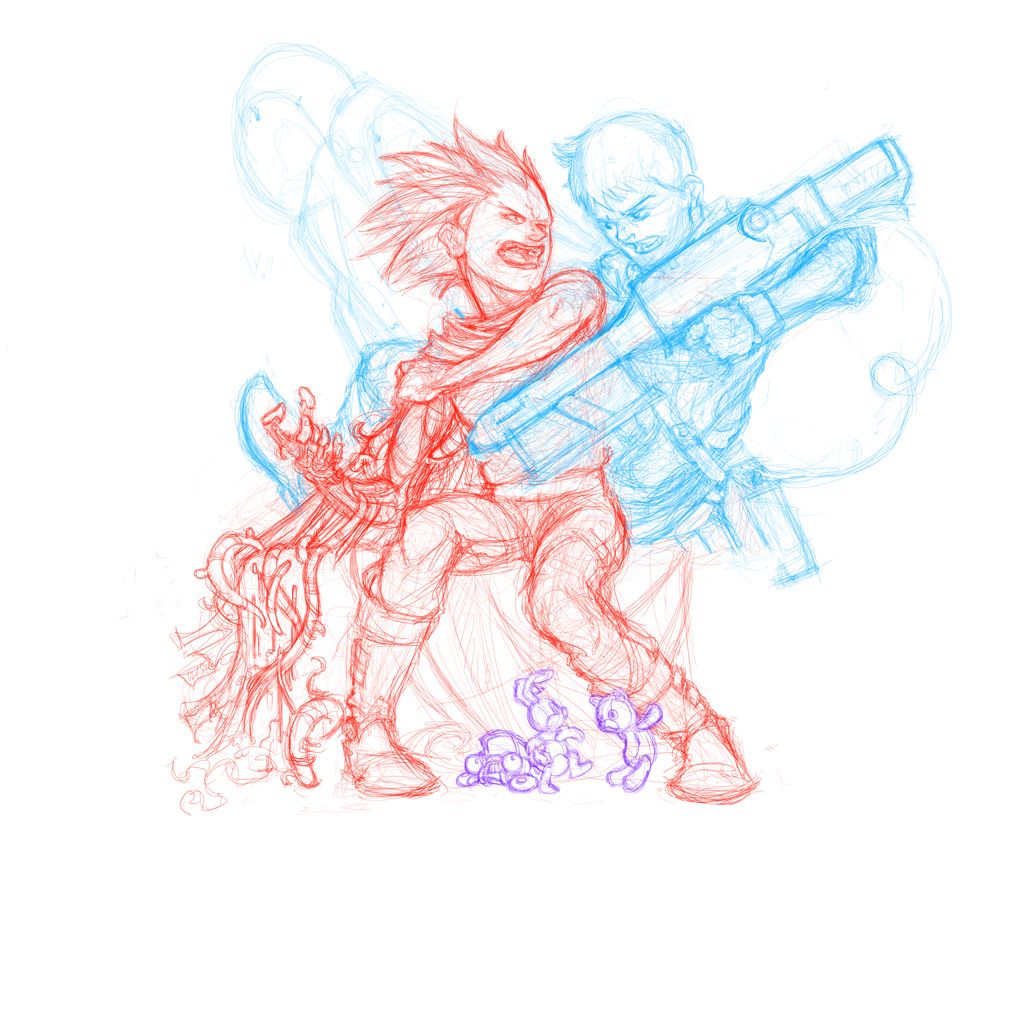 "Tetsuo" Art Print (Process Shot) - Taken from Joshuabudich.com
Budich's "Tetsuo" print will be available for purchase on-site at
Gallery 1988 Venice
tomorrow (8/2) at 7 PM Pacific for $40. 40 of the total 75 will be available through the gallery, with the remaining 35 being sold at a later date. To see more of Budich's work and sign up for his newsletter, head over to
joshuabudich.com
and follow him on Twitter
@jbudich
. Neo-Tokyo is about to E.X.P.L.O.D.E!