For those wondering what the hell "Poster Per Diem" is / means / smells like, here's my not at all concise description. If you visit this site with any regularity, you already know I tend to write reviews for film and television inspired prints that are either currently on sale or are about to go on sale. And while I'll still be pouring the majority of my efforts into these sorts of posts, my daily "Poster Per Diem" feature will focus on awesome prints that have since sold out, never existed in the first place (AKA concept posters) or just bears mentioning. In other words: this is my chance to say, "I never got a chance, for whatever reason, to write about you on this here website, but I think you're really purty and I want to let the world know." Or something like that. Oh, and Per diem is latin for "per day" or "each day."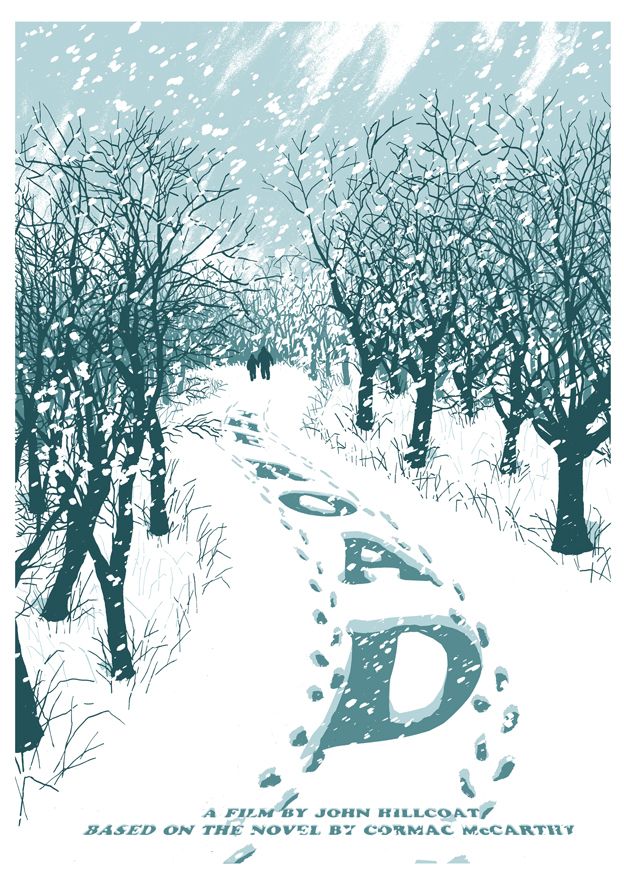 The Road Movie Poster
César Sebastián
19.5" x 17" (Giclée) - Numbered
€25 - Limited to 10
César Sebastián's
The Road print
has all the things I look for in a movie poster about a father and son's journey through a post-apocalyptic wasteland: desolation, beauty, and sadness wrapped in a hand-woven Snuggie made entirely out of repurposed materials (i.e., a child's tears.) Alright, that may have been a bit much on my part, but still, I'm really liking César's art. The poster isn't currently available for purchase, but when / if it does drop, you'll be able to pick it up through
his store
. Also, I know a lot of people crap on the movie when compared to the book, but I happen to think it's a fantastic flick and is definitely worth watching. Just my two cents. Night all, and a big thanks to reader Robert Sheppard for pointing me toward this classy print!