I'm not sure how long it'll be before these sell out, so I'll make this quick.
Spoke Art
has released not one, but
two Vertigo prints
in cooperation with the historic
Castro Theatre
. And who do you get to tackle such an iconic Bay Area film? Well, San Francisco-based artist Chuck Sperry might be a good start! After all, who better to capture that City by the Bay vibe than someone who's lived and worked in the area for so long? But who else, who else? Oh, yeah! How about Polish poster-obsessed Sam Smith, whose ability to abstractly depict the psychological battlefield that is
Vertigo
may only be bested by the likes of Andrzej Krajewski and Franciszek Starowieyski?! In all seriousness, these are two great looking screen prints and are sure to please the Hitchcock fan in your life.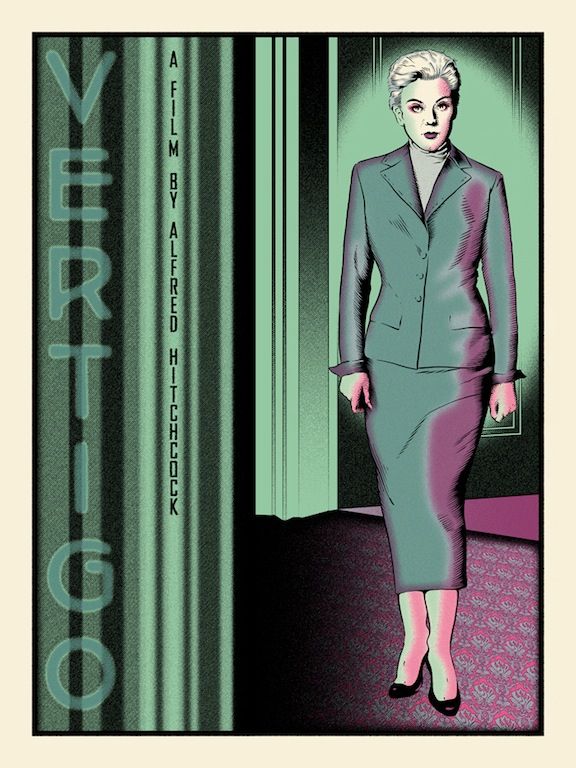 Vertigo Movie Poster
Chuck Sperry
18" x 24" (Screen Print) - Signed and Numbered
$50 Single / $80 Matching Set - Limited to 200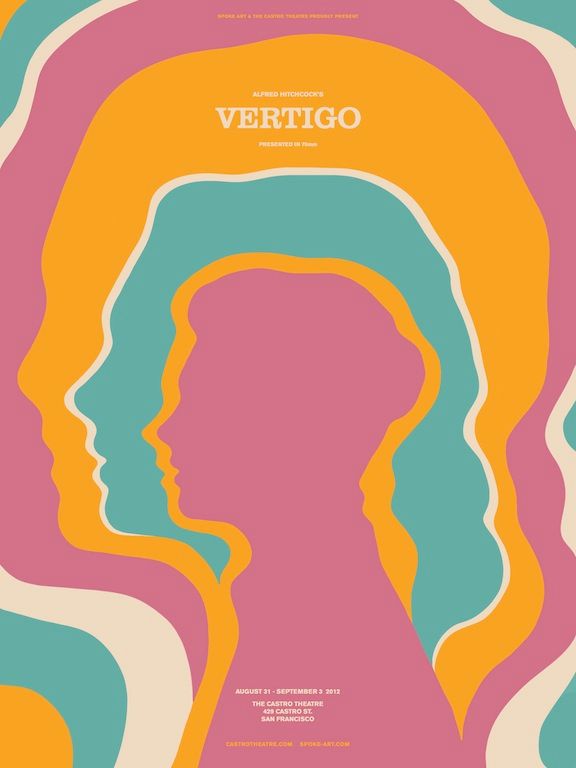 Vertigo Movie Poster
Sam Smith
18" x 24" (Screen Print) - Signed and Numbered
$40 Single / $80 Matching Set - Limited to 100
Both
posters
are currently available through
Spoke Art's online storefront
for $40 (
Smith's take
) and $50 (
Sperry's take
). If you feel the need to own
both of them
, and really, why wouldn't you, you can buy a
matching set
for only $80 and save some money along the way. To learn more about the Spoke Art gallery, head over to
spoke-art.com
and follow them on Twitter
@spoke_art
. For more info on Sam Smith, visit
samsmyth.blogspot.com
and follow
@samsmyth
. And finally, for the full scoop on Chuck Sperry, check out
chucksperry.net
and follow
@yosquirt
.