For those wondering what the hell "Poster Per Diem" is / means / smells like, here's my not at all concise description. If you visit this site with any regularity, you already know I tend to write reviews for film and television inspired prints that are either currently on sale or are about to go on sale. And while I'll still be pouring the majority of my efforts into these sorts of posts, my daily "Poster Per Diem" feature will focus on awesome prints that have come and gone, never existed in the first place (AKA concept posters) or just bear mentioning. In other words: this is my chance to say, "I never got a chance, for whatever reason, to write about you on this here website, but I think you're really purty and I want to let the world know." Or something like that. Oh, and Per diem is latin for "per day" or "each day."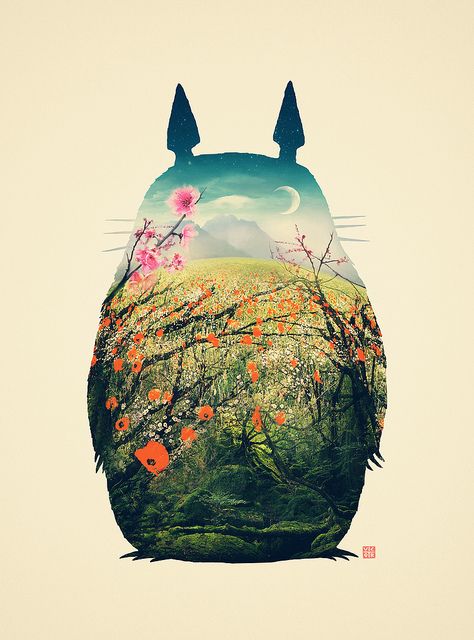 Tonari no Totoro Art Print
Victor Vercesi
Multiple Sizes (Giclée) - Open Edition
Price dependent on size
Inspired By: My Neighbor Totoro
Victor Vercesi's
Tonari no Totoro print
is breathtaking and easily one of the most beautiful Miyazaki inspired works of art I've ever seen. If you're a fan of
My Neighbor Totoro
, then this should be a no brainer. Even if you're not a fan of
My Neighbor Totoro
, you should still pick this one up - the art is that good. You can
purchase this print
through
Society 6
for a fairly reasonable price and forever impress house guests with your impeccable taste in art. To learn more about Victor, check out his Tumblr page and buy lots and lots of his posters through
his store
.