Tim Curry has lent his sizable talents to some incredibly memorable roles throughout a prolific and storied career. Whenever I think about the actor (which admittedly is only like three times a year, but man, those are some dark and intense Curry-related periods) I'm reminded of his terrifying turn as Pennywise the Clown from the made-for-TV version of
It.
But it was his portrayal of Darkness in the 1985 film
Legend
that was a truly transformative role. Posterocalypse favorite Tracie Ching was evidently grabbed by what was (and still is) one of the coolest examples of monster make-up / prosthetics ever put to screen and has seen fit to create an appropriately stunning poster. I haven't had enough time to really think about this, but I'm leaning towards declaring Ching's "I Am Darkness" print her best yet!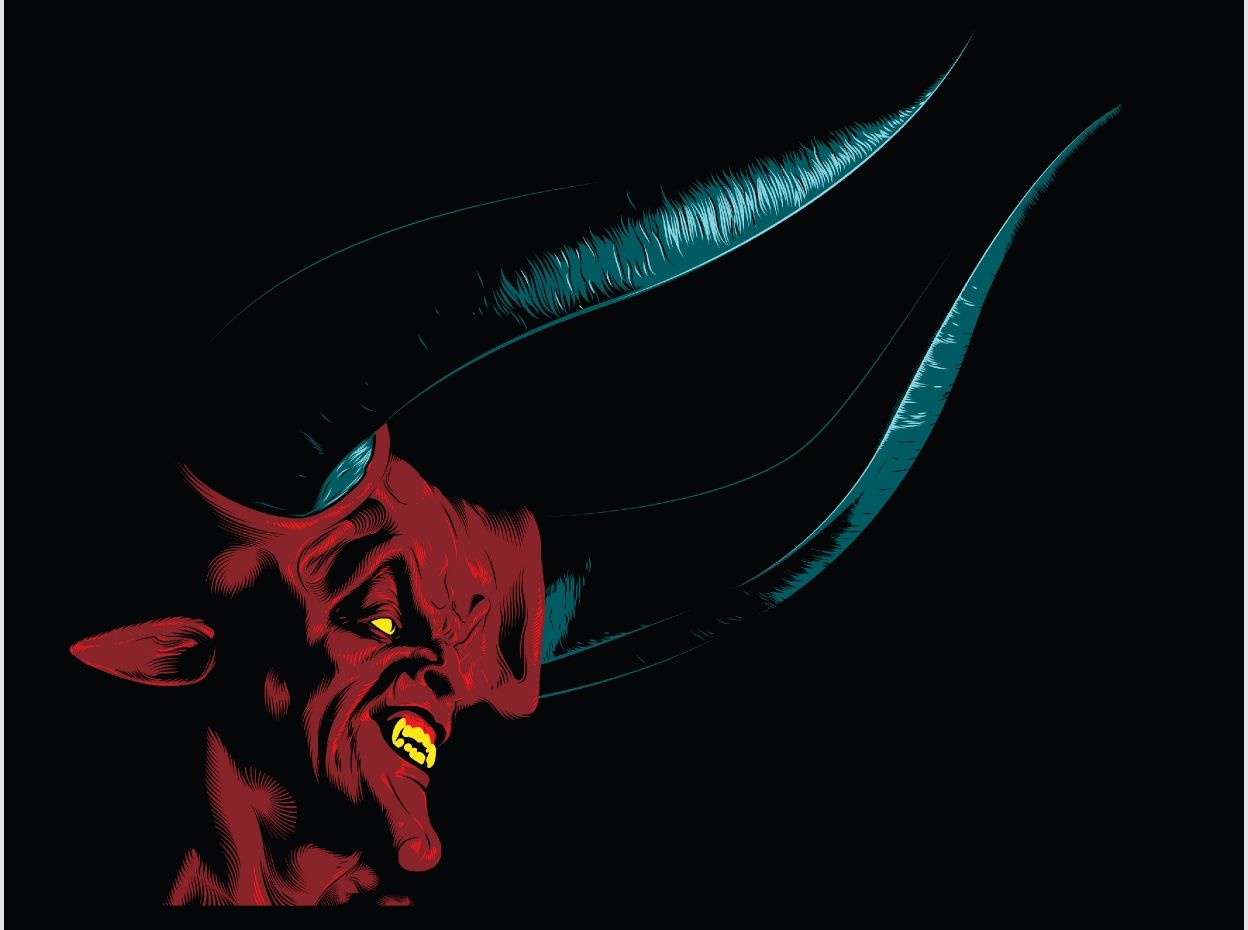 "I Am Darkness" Art Print
Tracie Ching
24" x 18" (Screen Print) - Numbered
£35 - Limited to 80 (and 20 APs)
Inspired By: Legend
If you're looking for a classy piece of
Legend inspired art
, or you just want an
impressive Mephistophelian portrait
, you can pick up this
beautiful poster
at
Under the Floorboards
for £35 (approximately $55). The
print
measures 24" x 18" and is limited to an edition of 80. For more Ching-related shenanigans, head over to
tracieching.com
and follow her
@tracieching
. You can also follow Under the Floorboards on Twitter
@thefloorboards
and see the rest of their goodies at
underthefloorboards.com
. Godspeed!