For those wondering what the hell "Poster Per Diem" is / means / smells like, here's my not at all concise description. If you visit this site with any regularity, you already know I tend to write reviews for film and television inspired prints that are either currently on sale or are about to go on sale. And while I'll still be pouring the majority of my efforts into these sorts of posts, my daily "Poster Per Diem" feature will focus on awesome prints that have since sold out, never existed in the first place (AKA concept posters) or just bears mentioning. In other words: this is my chance to say, "I never got a chance, for whatever reason, to write about you on this here website, but I think you're really purty and I want to let the world know." Or something like that. Oh, and Per diem is latin for "per day" or "each day."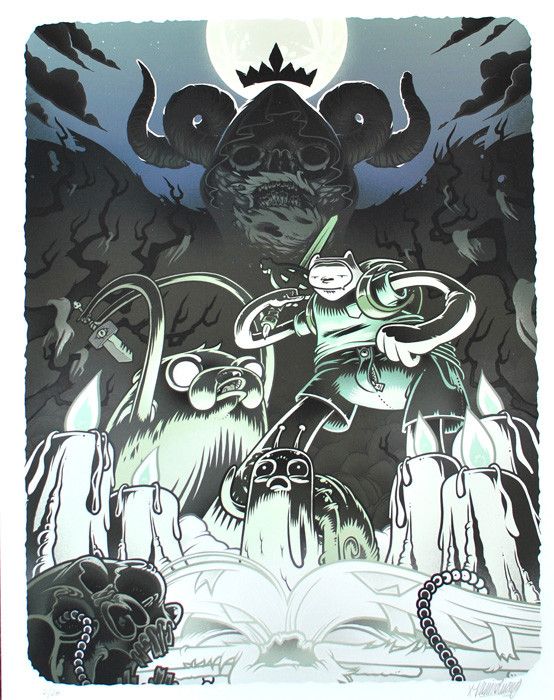 "Return of the King" Art Print
Kevin Luong
11" x 14" (Giclée) - Signed and Numbered
$50 - Limited to 26 (and 4 APs)
Inspired By: Adventure Time
Kevin Luong's impressive "Return of the King" print was part of OhNo!Doom's recent Adventure Time tribute art show and is still available through their online store for $50. The poster measures 11" x 14" and is limited to an edition of 26. If you'd like to see more of Kevin's work, head over to kevinluongillustration.com, check out his blog and visit his store. Mathematical, right?!