UPDATE (5/4): These are all sold out folks, but it looks like Tyler will have some APs to sell in the near future. Be sure to sign up for his mailing list!
Chances are that everyone has already heard about this release, but I feel like it's my civic duty as a movie poster fan to at least mention these prints prior to their drop. As usual, we've got another home run on our hands from artist superstar Tyler Stout. Well done Mondo and friends!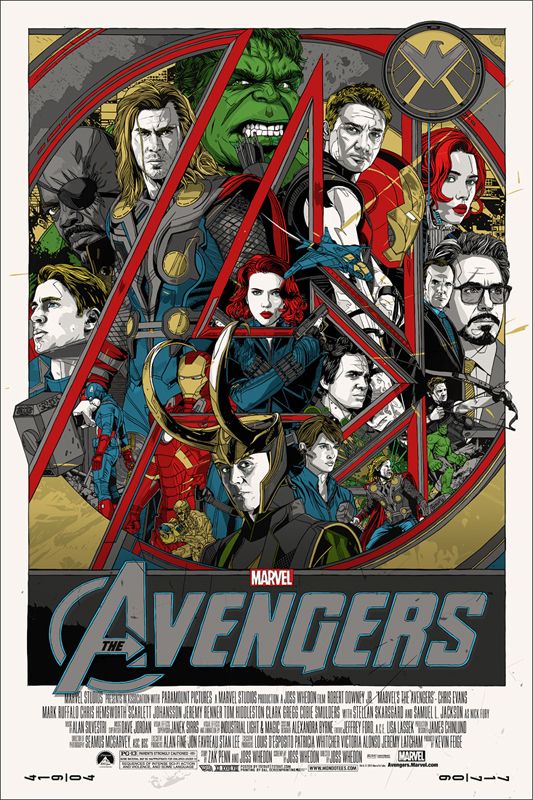 The Avengers Movie Poster (Regular)
Tyler Sout
24" x 36" - Numbered
$60 - Limited to 750
The Avengers Movie Poster (Variant)
Tyler Stout
24" x 36" - Numbered
$110 - Limited to 350
Tyler Stout's
Avengers movie posters
will be released later today (5/4) through
Mondo
at a random time. The
regular version
costs $60 and is limited to an edition 750, while the
variant print
costs $110 and is limited to 350. Both
posters
measure 24" x 36". Be sure to follow
@mondonews
for all drop info, and head over to
tstout.com
for additional Stout-related shenanigans.