UPDATE: Random.org has picked a winner and it's Margot Bayer! Congrats Margot! She'll be receiving the "Coop" art print in a few weeks. Thanks for entering everyone! I've got a lot more posters to hand out, so be on the lookout for another giveaway in August. Most importantly, thanks for reading!
Happy 4th of July all! In honor of my day off work today, I'll be giving away a very cool Rich Pellegrino portrait of Coop from Gallery 1988's "Camp Firewood" exhibit. I did a quick
write-up
of the "Camp Firewood" show last month, but let me tell you, this print looks absolutely beautiful in person. Today's giveaway will include the following: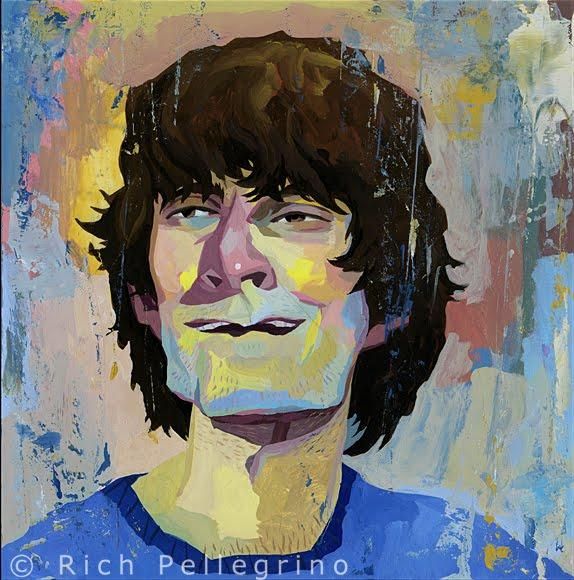 Coop - Rich Pellegrino
(1) "Coop" art print by Rich Pellegrino
Unfortunately, since I'm the one paying for shipping this contest is only open to readers in the US (sorry everyone else, international shipping can be expensive and complicated). The only thing you have to do to win is leave a comment with your email address and your full name (middle name not needed) and on July 17th I will randomly pick and email the winner to get his or her shipping address. Entries are limited to one person per household. Thanks and good luck everyone!