I've been meaning to put this post together for a while now, but I've had trouble sitting down and actually writing it (it's a long one and is formatting-heavy). The point behind my "Best of the Rest" feature is to reward and praise the official movie posters that, for some reason or another, were able to escape the clutches of the generic floating head marketing campaigns we all know
and love
and actually come out with something creative, even, dare I say it, cool. Sure, places like
Mondo
,
Gallery 1988
, and
Fro Design Co.
are going to come out with kickass film artwork, that's to be expected, but what about all of the official one sheets that we see posted on the walls of our local theaters? Since there's going to be a ton of images in this posts I won't be writing too much, but hopefully the images will speak for themselves.
The majority of the posters I included below were found between January and June of this year, although I'm sure more than a few slipped in from 2010. I've already got enough content for several of these features, but for the sake of timeliness I'll only post a few posters at a time. As a reminder, all of these posters were chosen based on my personal tastes - there's a very good chance that you'll detest every image found below (and with good reason). Let me know what you think!
13 Assassins
Poster Design By: N/A
You'll probably notice how much I love illustrated artwork after reading through this post. 13 Assassins is a fantastic samurai epic and this poster does a great job capturing the film's period. Magnet, the American distributor of 13 Assassins, seems to champion really great artwork for their films, now if only all the other studios / distributors would follow suit.
Another amazing poster from Magnet (Magnolia Pictures' genre arm). It's simple, bleak and much like the
13 Assassins
poster, it does a great job of transporting you to the movie's historical setting - in this case the Dark Ages.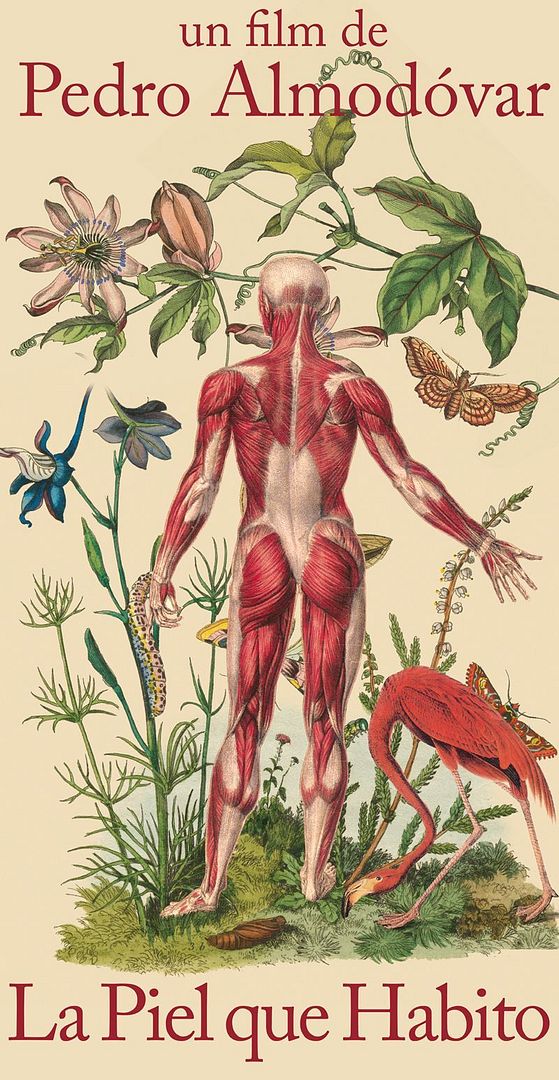 The Skin I Live In
Poster Design By: N/A
This Spanish teaser poster for
The Skin I Live In
is beautiful and horrifying all at the same time. It reminds me of illustrations that would be found in an old medical texbook or encyclopedia, and it's kind of brilliant in that it doesn't really tell you anything about the film, but it is without a doubt quite attention grabbing. Now that I'm looking over this post, I think this may be the only non-Magnet film here.
This was a creepy / badass revenge flick, but these posters are just downright disturbing. Gravillis Inc. seems to be putting out some pretty fantastic one sheets. Both of these posters show a mastery over typography and some amazing use of color. Well done.
Everything about this poster is perfect. Everything. I'd never heard of James Stokoe prior to the
Trollhunter
one sheet, but it's clear that I need to remedy my ignorance (and quickly). And can you guess what distributor released this poster? Yep! Magnet. They're on a role! For a great interview with the artist I'd recommend heading over to the
Splash Page
.
Hobo with a Shotgun
Poster Design By: Tom Hodge
Probably everyone on the Internet has heard of this movie by now. What you may not know about is how awesome the marketing campaign for the film was. In my opinion James White's and Tom Hodge's posters exemplify that point with their beautifully hand drawn artwork that absolutely screams grindhouse.
Rubber
Poster Design By: N/A

Rubber
Poster Design By: N/A
Go figure, more Magnet posters. I promise future installments of my "Best of the Rest" will not be filled with posters from just one studio or distributor. With that said, you've got to admit these posters are just plain cool. This is probably heresy, but it's really saying something when Olly Moss' clearly fantastic poster is the weakest of the bunch. Very impressive stuff all around!
That's it for this round. What are some of your favorite posters from 2011?