UPDATE 2 (6/22): These posters are officially sold out.
UPDATE 1 (6/20): The Phantom City Creative Scarface posters will be available through Tommy Good on Wednesday (6/22) after 4 PM PST according to Inside the Rock Poster Frame. Happy hunting!
Posterocalypse favorite,
Phantom City Creative
, has crafted yet another wonderful movie poster. This time for the
Astor Theatre's
art partner (artner?)
Tommy Good
. The film in question? The Pacino starring, mountain of cocaine friendly
Scarface
. Yeah, this one's going to be popular.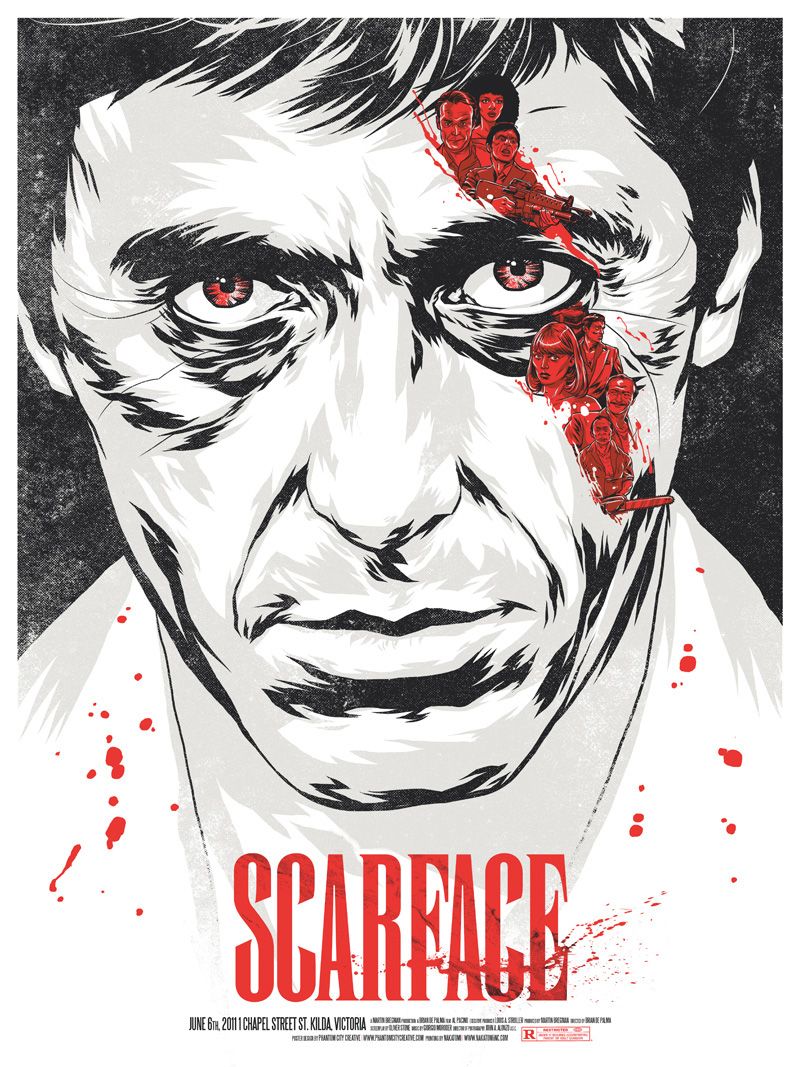 Scarface - Regular Edition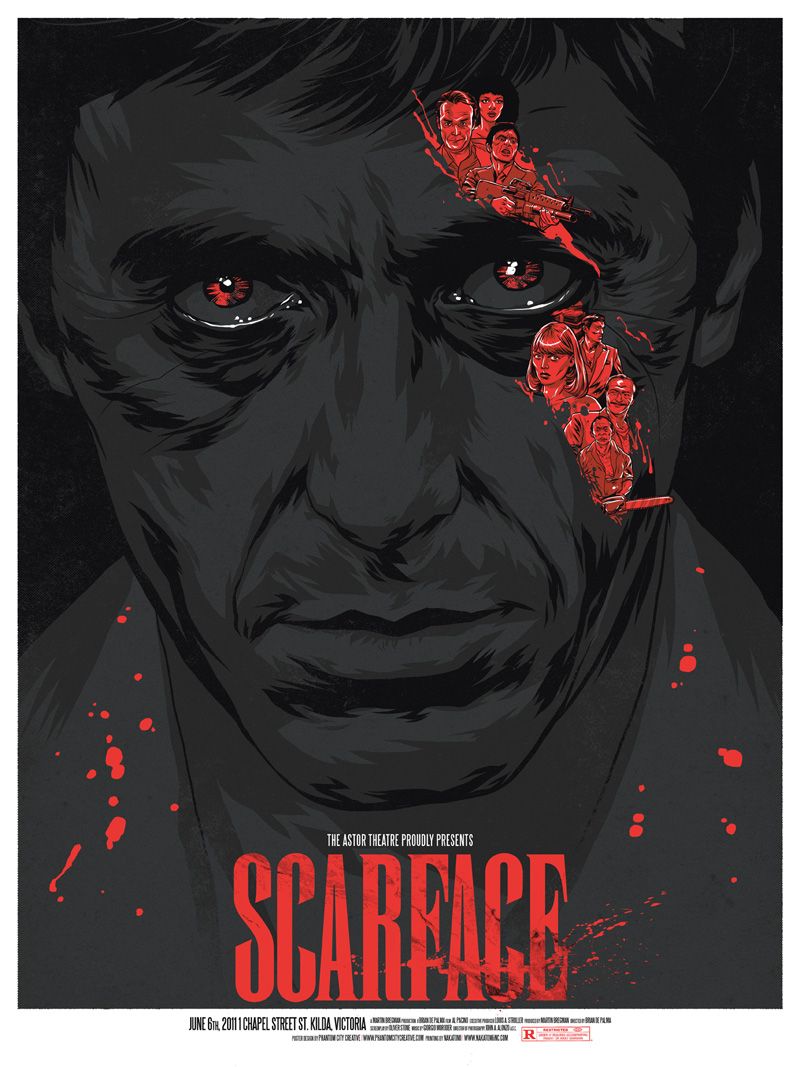 Scarface - Variant Edition
I'm really excited to see that Phantom City Creative has started having their work screen printed, and I can't even imagine how insanely gorgeous these posters are going to look up close. What I really love about these images is that the artwork can be enjoyed on two distinct levels, the first being the indignant and fatigued expression on the face of everyone's favorite drug kingpin Tony Montana, and the second being the supporting cast of seedy characters that make up Tony's facial scar (I tried to think of some sort of
Scarface
pun, but I got nothing). To repeat myself ad nauseam, this print is going to look amazing in person! And if one bloody
Scarface
poster wasn't enough, how about two? Phantom City Creative has made both a regular (light) version and a dark variant of their already viral
Scarface
design.
These posters will be available through
Tommy Good
sometime next week, so as usual, if you want to get the exact drop time I'd recommend subscribing to their
mailing list
and following
@ThisIsTommyGood
. Although both posters will measure 18" x 24", the regular version is limited to an edition of 200 and is going to cost $33, while the variant is limited to an edition of 60 and will cost $53. If you at all dig this artwork, be sure to head over to the
Phantom City Creative's website
and
store
to see what other goodness they've cooked up. If you happen to miss the release at
Tommy Good
, there's still a chance that the artist may have a few APs for sale, so be sure to follow
@PhantomCityCrtv
and sign up for their
mailing list
to get the scoop on future
Phantom City Creative
releases.