I meant to write a proper review for this amazing book today, but to be honest I didn't get any sleep yesterday, and am thoroughly exhausted. This means two things, first, the full review will published tomorrow (promise!), and second, in anticipation of tomorrow's review I wanted to briefly tell everyone about the must have book of the week/month/year. Bottom line: if you're a fan of Posterocalypse (I know one day I'm going to misspell the name of my own website, if I haven't already), if you're a fan of Gallery 1988, if you're a fan of Mondo, if you're a fan of art, then this is the
book
for you. And it's
available
today!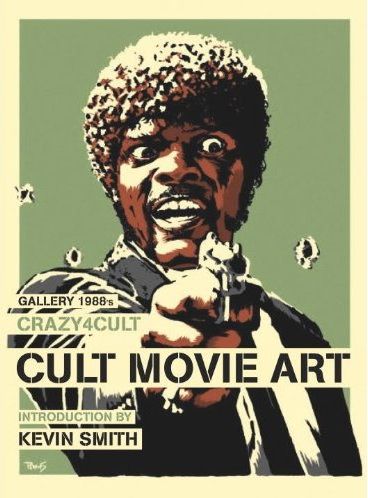 Crazy 4 Cult: Cult Movie Art
Seriously,
Crazy 4 Cult: Cult Movie Art
is absolutely amazing and should be picked up by anyone and everyone who considers themselves a moving pictures enthusiast. It's surprisingly affordable at around $23 (at least at the time of this writing), especially given the fact that it's a fat hardcover, the paper is super high quality, and the art is indescribable in its awesomeness. As a side note, this book is put out by Titan Books. These are the same people who put out the wonderful
Art of Drew Struzan
and
The Art of Hammer
;
both incredible art books for us movie poster geeks, so clearly they're doing something right. More to come tomorrow!