UPDATE: All sold out! I hope everyone was able to get one.
I'm finding it a little hard to contain my excitement right now. For those not following
@MondoNews
, Mondo announced two very incredible posters from three very talented artists earlier today. I'm only going to focus on the first poster, since it'll be available tomorrow, but rest assured (I'm sure you were at the edge of your seat), I'll do a write up of Ansin's
Cronos poster
as the release date approaches.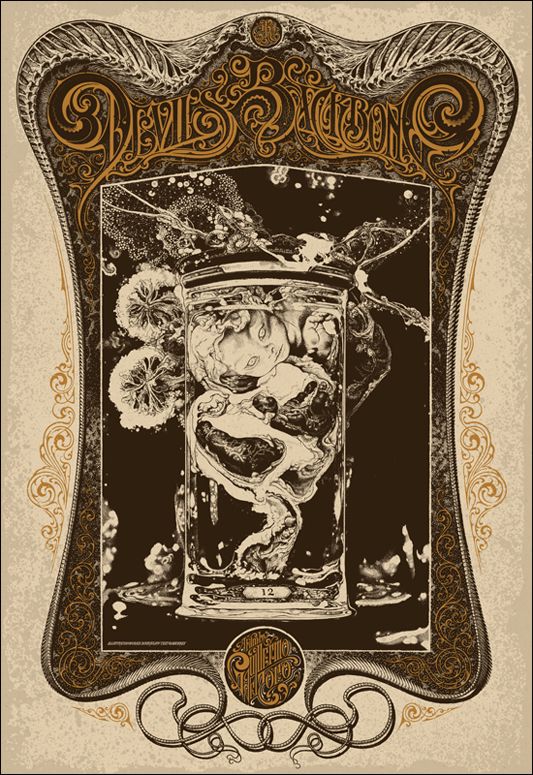 The Devil's Backbone - Regular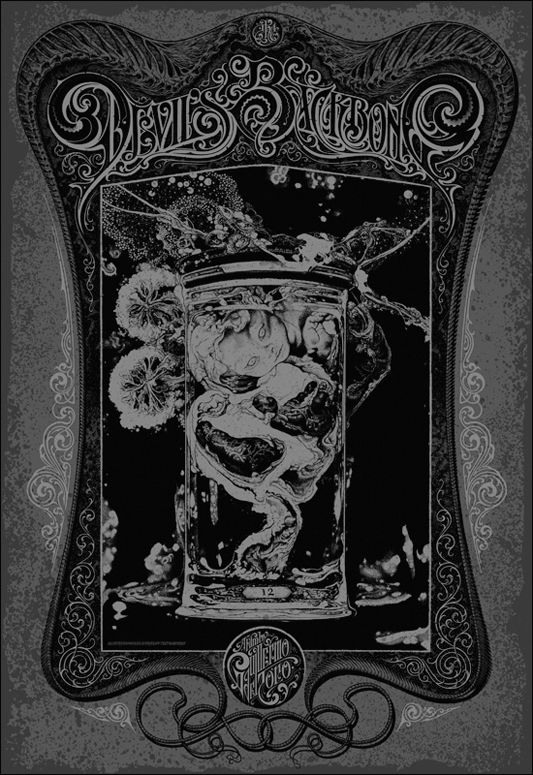 The Devil's Backbone - First Variant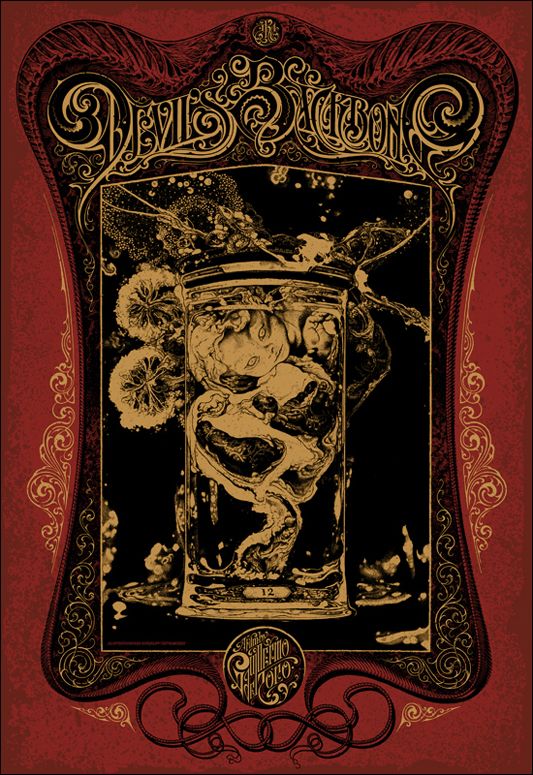 The Devil's Backbone - Second Variant
First things first, I'd like to address the film.
The Devil's Backbone
has all the trademarks of an amazing Del Toro film. By that I mean, it's in Spanish (I love pretty much every film the man has ever made, but his Spanish films, in my opinion, represent the best of his work), it's a period piece (these types of films just seem to exude timelessness), and finally it feels like an incredibly personal work of art from a master storyteller. I'm trying my best not to turn this into a review of the film, so I'll just sum up my thoughts on
The Devil's Backbone
by saying this: go watch this movie right now - it's a cinematic delight in every conceivable way. On to the posters. What to say, um, Vania's and Aaron's poster is pretty much perfect. Seeing work like this, and their previous collaboration on
Mondo's Dracula poster
, makes me kind of wish Horkey and Zouravliov did every print together. Both artists bring something different (but equally important) to the table. Aaron Horkey is able to create elaborate frameworks and typographic treasures that seem to be from a different universe altogether, with sharp but eerily organic line-work, while Vania Zouravliov has an uncanny knack for crafting nightmarish visions, in this case a fetus with spina bifida, that appears to have leapt out of a Victorian era tale of terror (i.e., it fits Del Toro's sensibilities perfectly). When these two artists come together, as talented as they are, the whole is greater than the sum of its parts. If there was one thing I could change, I would have made the second variant's sinister crimson colorway the main edition, if only so more people could get their hands on the gorgeous red version.
The Devil's Backbone posters
will be available tomorrow (6/17) through
Mondo's site
at a random time. The regular version comes in an edition of 350 and will cost $60, while the first and second variants will both come in an edition of 90 and will cost $90. All of the posters will measure 24" x 36" and were printed by D&L Screen Printing. For the exact drop time be sure to follow
@MondoNews
, but most importantly pray to the gods of F5 for the gift of dextrous typing and a fast Internet connection. To check out Vania Zouravliov's other work you can visit his
portfolio
or his
online store
. Good luck!