"What's better than one Mel Brooks movie poster," you ask? Easy. Two Mel Brooks movie posters!
Spoke Art
, who's been working with the historic
Castro Theatre
in San Francisco to promote some recent screenings, has just released two incredible prints by artist Brandon Schaefer for a very, very reasonable price. In order to properly express myself I tried to find a clever quote from either
Spaceballs
or
Blazing Saddles
that accurately captured my excitement, but somehow "I am your father's brother's nephew's cousin's former roommate" wasn't really doing the trick. In lieu of the perfect quote, I think I'll just ramble on about how much I like these prints. Read on if you dare!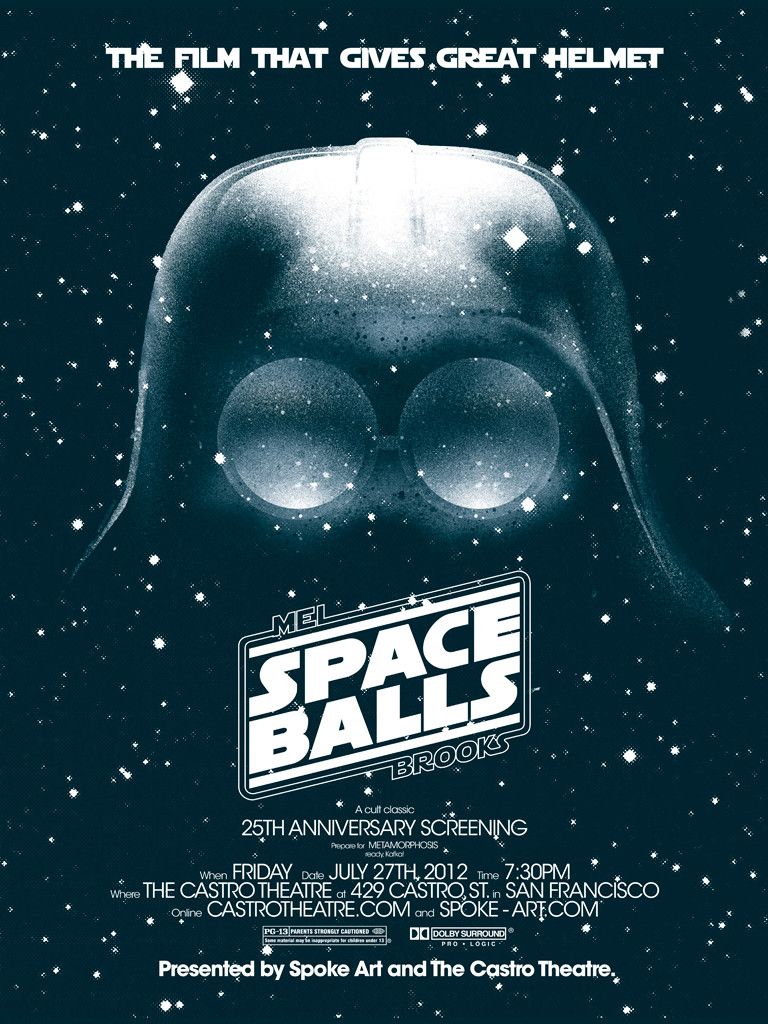 Spaceballs Movie Poster
Brandon Schaefer
18" x 24" (Giclée) - Signed and Numbered
$40 (Separately) / $60 (Set) - Limited to 120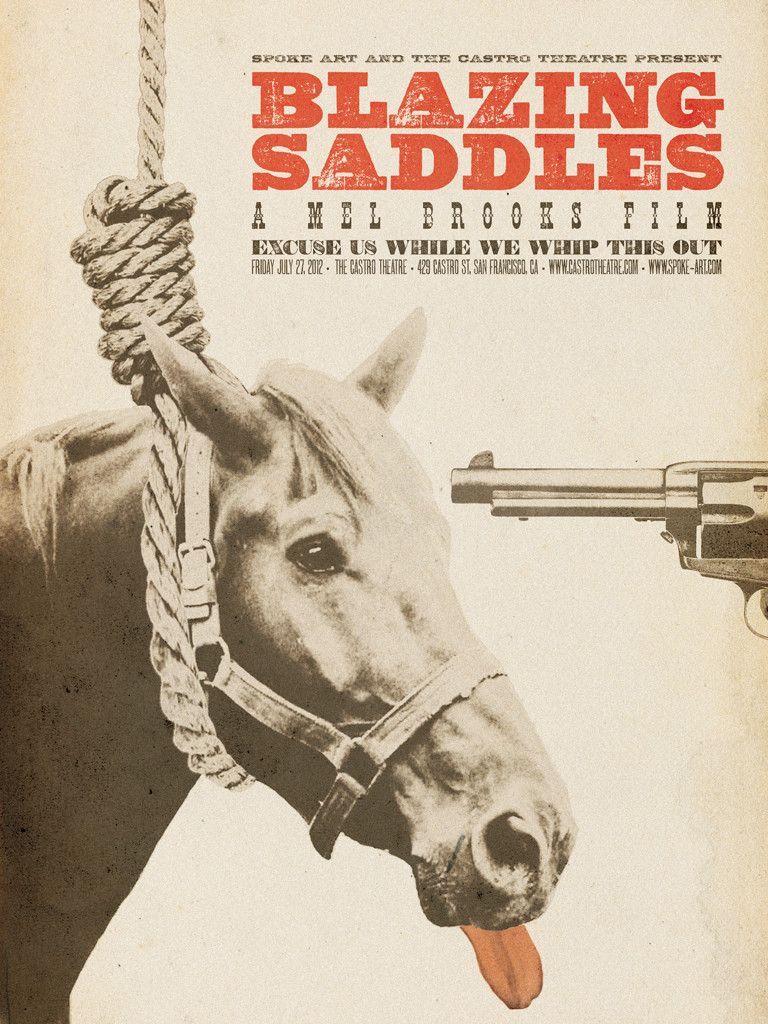 Blazing Saddles Movie Poster
Brandon Schaefer
18" x 24" (Giclée) - Signed and Numbered
$40 (Separately) / $60 (Set) - Limited to 120
With every Brandon Schaefer poster I see, I love his work a little bit more, which has always been a bit of surprise to me given how I'm not usually one to fall for prints that prominently feature photographic elements. But sure enough, I've been consistently blown away by what Schaefer and fellow cineaste Jay Shaw have been doing recently and could easily add a ton of their artwork (and probably will) to this year's "Top 20" list. With that said, I'm not trying to place a box around what Brandon does. In fact, I'd say it's pretty clear by looking at the prints above that he doesn't necessarily lean on one style over another. It's his ability to change and adapt that makes him such an interesting artist to follow, and the only real through-line I can spot when it comes to Schaefer's work is his obvious love for the moving pictures. Both posters are relatively straight to the point, but manage to articulate the films' joke-a-minute construction with their iconic (and bizarre) characters / situations. If I had one complaint (and it's a pretty minor one), it would be that these posters weren't screen printed, especially the
Spaceballs
print, but honestly, they'll still look super sharp screen printed or no, so don't let that dissuade you from picking up the set.
These
posters
are currently
available
(yes, right now) through
Spoke Art's store
as either a
set
or can be purchased separately. Just a heads up though, you're saving $20 if you get the
set
, so it's a bit of a no-brainer in my opinion. Both
posters
measures 18" x 24" and are limited to 120. To see more of Brandon's work, be sure to visit
seekandspeak.com
, his
Tumblr page
, and his continually impressive contributions to the
Silver Screen Society
. You can also follow him on Twitter
@seekandspeak
. It probably isn't a bad idea to follow
@spoke_art
on Twitter and subscribe to their
newsletter
while you're at it.