In honor of our nation's independence and in cooperation with the
Kentucky Theater
, N.E. of New Flesh Prints has created a monochromatic masterpiece for the film
Mr. Smith Goes to Washington
.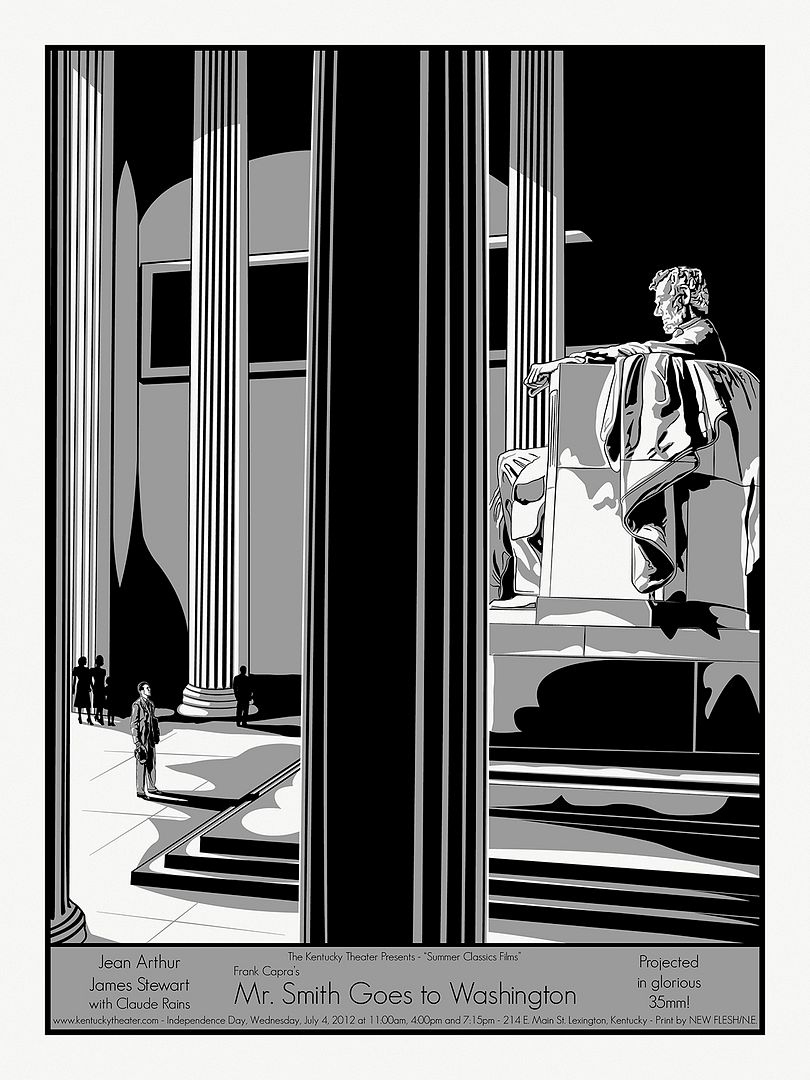 Mr. Smith Goes to Washington Movie Poster
N.E. (New Flesh Prints)
18" x 24" (Screen Print) - Signed and Numbered
Price TBD - Limited to 60
New Flesh Print's
Mr. Smith Goes to Washington poster
will be
available
on Friday (7/6) through
New Flesh's store
. The
poster
measures 18" x 24" and is limited to an edition of 60. To learn more about New Flesh Prints and the artist N.E., be sure to follow
@newfleshprints
and
@nenewflesh
.
"You see, boys forget what their country means by just reading The Land of the Free in history books. Then they get to be men they forget even more. Liberty's too precious a thing to be buried in books, Miss Saunders. Men should hold it up in front of them every single day of their lives and say: I'm free to think and to speak. My ancestors couldn't, I can, and my children will. Boys ought to grow up remembering that." - Jefferson Smith (Mr. Smith Goes to Washington)
Good luck and good night!