For those wondering what the hell "Poster Per Diem" is / means / smells like, here's my not at all concise description. If you visit this site with any regularity, you already know I tend to write reviews for film and television inspired prints that are either currently on sale or are about to go on sale. And while I'll still be pouring the majority of my efforts into these sorts of posts, my daily "Poster Per Diem" feature will focus on awesome prints that have since sold out, never existed in the first place (AKA concept posters) or just bears mentioning. In other words: this is my chance to say, "I never got a chance, for whatever reason, to write about you on this here website, but I think you're really purty and I want to let the world know." Or something like that. Oh, and Per diem is latin for "per day" or "each day."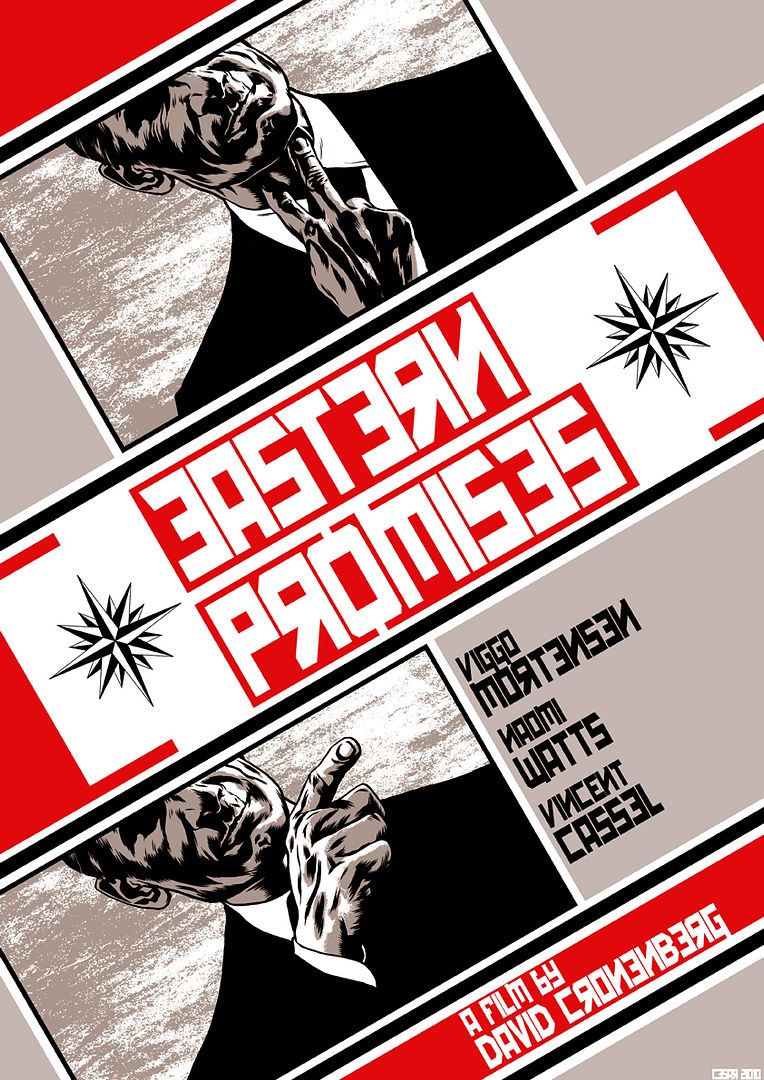 Eastern Promises Movie Poster
César Sebastián
Not for Sale - Concept Art
I love
Eastern Promises
! You've got a badass Mortensen, a weasely Cassel, and one of the strangest and most intense knife fights to ever take place in a bathhouse (though, to be fair, I'm guessing there are only maybe like two bathhouse knife fight scenes in the entirety of cinematic history). Nikolai's two-fingers-against-the-throat gesture (sign language for I'm gonna git you sucka) is masterfully depicted by artist César Sebastián and really highlights the shadow and subterfuge that make up such a huge part of Viggo's character. To see more of
César's brilliance, be sure to checkout
his blog and deviantArt page.