Dan Sherratt
, an artist I've been following for quite a while now, has created yet another awesome film-centric print, this time inspired by the modern-day cult classic
Donnie Darko
. Dan has always been great about using the ubiquitous and the mundane to create something far greater than the sum of its parts, and this print is no exception.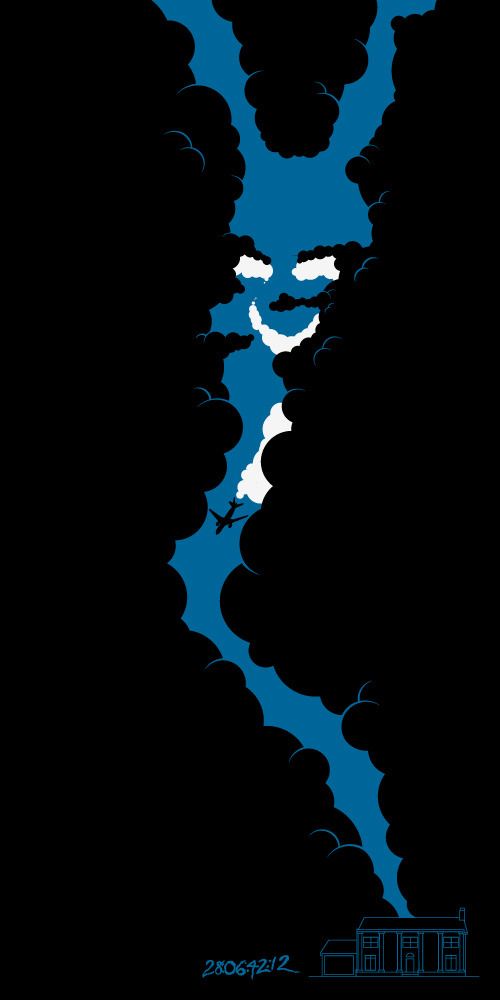 Donnie Darko Art Print
Dan Sherratt
12" x 24" - Signed and Numbered
£20 - Limited to 30
Warning: the next sentence may contain spoilers for the eleven year-old film,
Donnie Darko
. Dan's cleverly minimalist concept depicts the incident that started all of the alternate universe / time travelling shenanigans that ultimately lead to Donnie's death. Towering over all of this is the iconographic and all-around creepy Frank the Bunny, beautifully rendered via plumes of smoke and ominous clouds. It's actually kind of funny, because this is the second, yes second,
Donnie Darko-inspired print
I've reviewed by Dan Sherratt, meaning Dan and I must really like disturbing bunny costumes and eighties pop music. That's a good thing, right? Cool print, cool concept, cool movie. Get 'em while they last!