I'd never even heard of
Von
until about a month ago, but after perusing his amazing prints and sketches, it became painfully clear that I had to share the good news. The man has a ton of work available through his website, but the following movie-related prints were, no surprise, my favorites.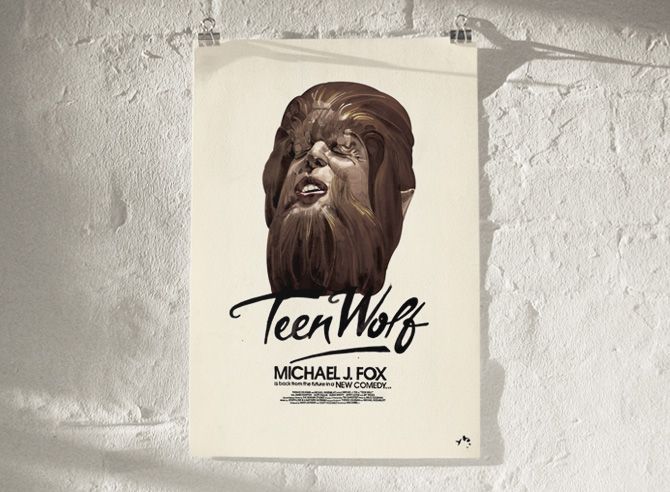 Teen Wolf Movie Poster
Von
A3 (11.7" × 16.5")
A2 (16.5" × 23.4")
£35 (A3) / £60 (A2) - Limited to 75 per size
One of these things is not like the others. I absolutely love that the same person who created such jaw-dropping portraits of Martin Scorsese, Hunter S. Thompson, and Alfred Hitchcock (see below), could create a poster for the 1985 Michael J. Fox werewolf comedy (that's a genre, right?)
Teen Wolf
. And while I'm not a huge fan of the film (honestly, I don't really remember it that well), I'm a huge fan of what Von has done here - combining fine art with pop art. This
print
, like many others included in this post, is
available
in two different sizes, A3 (11.7" x 16.5") and A2 (16.5" x 23.4"), both with an edition size of 75. The A3-sized print is currently
available
through
Von's storefront
for £35 (approximately $55) and the A2 is available for £60 (around $95). Need something unique for the
Teen Wolf
fan in your life? I think you may have just found it.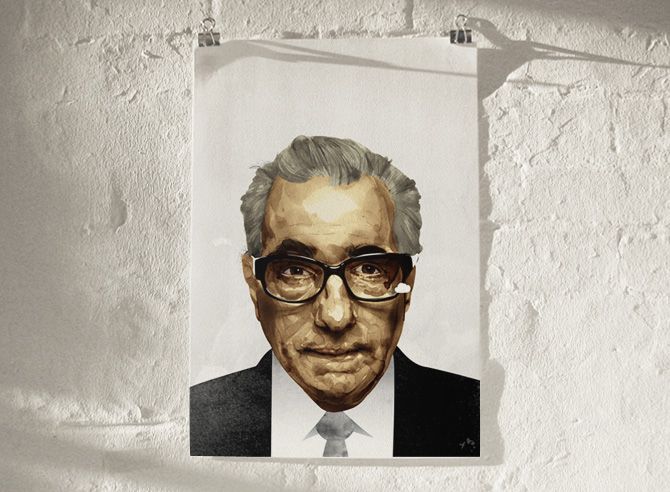 "Scorsese" Art Print
Von
A3 (11.7" × 16.5")
A2 (16.5" × 23.4")
£35 (A3) / £60 (A2) - Limited to 75 per size
Show me a film lover that doesn't instantly adore this print and I'll show you someone who either doesn't really love film or is not a fan of Martin Scorsese (i.e., not a film lover). Von seems to be a master at creating incredibly realistic portraits, but in painting or sketching them, also seems to bring in a bit of the surreal. He also seems to be very interested in the way light plays with his subject's features - that's a nod to that whole realism thing I was talking about earlier. This is probably the least playful of his cinema-centric prints, but that doesn't take anything away from its beauty. The
"Scorsese" art print
is currently available through
Von's website
for £35 ($55 give or take) in the A3 size or £60 ($95 más o menos) for the A2 sized print. Both
sizes
are limited to an edition of 75.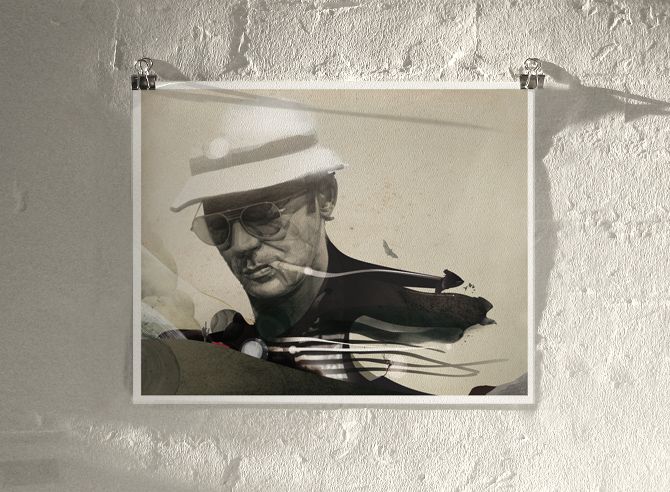 "Hunter S Thompson" Art Print
Von
19.6" x 15.7"
£45 - Limited to 60
I love, love, love these last two images. They're portraits, but they also tell a story. Von's
"Hunter S Thompson" print
features a man in the midst of a desert fever dream brought on by copious amounts of illicit narcotics. Hunter's portrait appears to be made of smoke trails and hazy edges, making him almost ethereal, although I think my favorite touch may be "The Great Red Shark." If you've seen the
film
or read the
book
you already know what I'm talking about, right? Yep, it's the red convertible (next to the cactus). It's one of those elements that an artist puts in and is not immediately noticeable from a distance, but once it's been spotted, you couldn't imagine the picture without it. To be honest, with the ravenous cult following both the
book
and the
film
have, I'm surprised this
print
is even still available. The
"Hunter S Thompson" poster
measures 19.6" x 15.7", is limited to an edition of 60 and costs £45 (about $71), but most importantly, it's
available
now at
shopvon.com
!
"Alfred" Art Print
Von
A3 (11.7" × 16.5")
A2 (16.5" × 23.4")
£45 (A3) / £90 (A2) - Limited to 60 per size
I'm not sure which print I like better, this Hitchcockian masterpiece or the drug-addled Thompson portrait, but I know a good thing when I see it. The
"Alfred" art print
is downright mesmerizing. This is surely one of those images that needs to be seen in person to be believed, because the detail is just so damn insane (look at those birds). I really dig this artwork for the same reason I love Von's "Hunter S Thompson;" it's more than just a portrait, there are elements at play, or more accurately at flight, that speak to the cultural mark Hitchcock left, and Von has again masterfully mixed the photorealistic with the beautifully surreal. Von's
"Alfred" print
is
available
in two sizes, A3 and A2, and costs £45 and £90 respectively. Both
prints
can be purchased through
shopvon.com
and are limited to 60 per edition.
To keep up with all of Von's upcoming prints and originals I recommending heading over to his
website
and signing up for the
mailing list
immediately. Oh yeah, and don't forget to follow him
@ShopVon
. Good night!