This is a completely new feature that I've been wanting to try for a while. The vast majority of my writing is about artwork that has already been printed on paper stock and is available for purchase, but what about the insanely talented folks who don't make their living off of print work and yet pump out some of the coolest cinematically inspired art to date? Well, that's what "Concept Corner" is all about - giving attention to some of the people I feel are right on the verge of breaking through. Tonight's "Concept Corner" will be shining that light on Puerto Rico-based artist Luis Fernando Cruz.
I'm kind of new to this whole
Tumblr
/
Twitter
/ social networking thing, but I've found that these are all incredible way to discover talent. Let me paint a quick picture for you: I've just set up an account with this odd and amazing thing called Tumblr and I start following as many movie artwork-themed blogs as I can find when I happen upon the
Drive
image below. Needless to say I was blown away by this stylish minimalistic masterpiece and there began my quest to learn more about Mr. Cruz and his impressive body of work. To my delight, Luis was receptive to my somewhat stalkerish attempts to see more of his art and here we are.
Drive Movie Poster
Luis Fernando Cruz
The poster that prompted me to start this feature seemed like the appropriate jumping off point in my voyage through Luis' portfolio. I think what I admire most about his work is how he's able to balance the minimalist aesthetic that has become so popular over the last few years with a distinctly unique and stylish approach that is wholly original and seems to be coming from a very real passion for film.
The Red Shoes Movie Poster
Luis Fernando Cruz
I think this may be my second favorite of Cruz's work (with his
Drive
art being my first), and a resounding confirmation of his excellent taste in film. Cruz's take on the classic
Red Shoes
is simply stunning and deserves to be hanging on the wall of every cineaste in the world (or at the very least mine). I asked Luis more about about how he created his
Drive
and
Red Shoes
posters and how long his process takes:
"The Drive poster took me around two-and-a-half to three hours and Red Shoes around four to six; this is the approximate time all together because I don't think I finished them in one day. The shoes took a while to make because I had to grab a still from the movie and then find the light and dark areas and start patching it up on Illustrator. The colors and noisy effect accentuates in my opinion the surrealist style and mystery inducing color palette from the movie. The Drive poster is meant to look rough and messy but at the same time it has bright colors and a pop look like the character in the movie. Most of the inspiration and ideas just strike me when I stop to remember what stayed with me the most after watching the movie. I usually like to show something that will strike your memory immediately after watching it - stuff that takes you back to that unforgettable imagery, that stays with you long after the movie ends. I usually go for simple and minimalist traits, most of them time I find them more effective and lasting without having to fill everything with unnecessary stuff. The more clever and striking the poster is, the faster it resonates with the viewers and what they actually remember from the movie. The point is to create a visual representation that sums up the whole movie with just a single look."
And in my opinion, Luis completely nails it.
V for Vendetta Movie Poster
Luis Fernando Cruz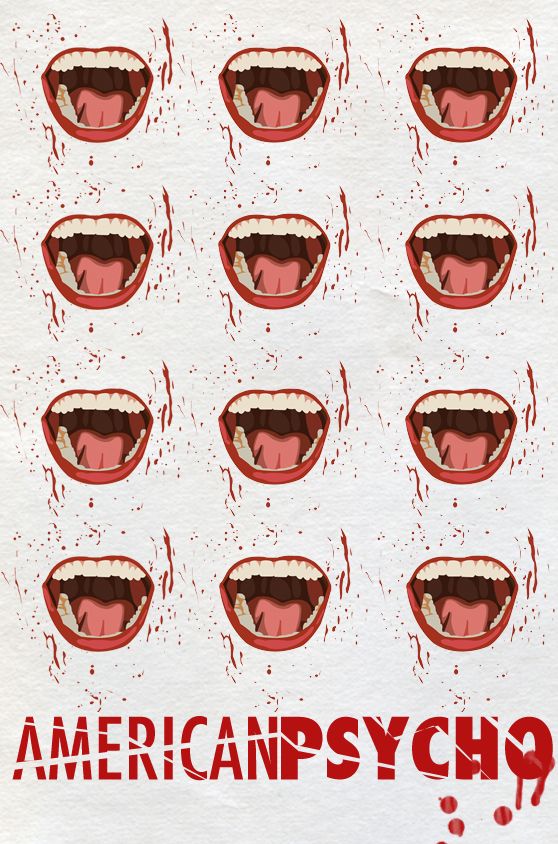 American Psycho Movie Poster
Luis Fernando Cruz
Luis' artwork reminds me what's so great about the Internet and the reinvigorated poster community; you've got this whole new generation of artists who are able to take something old and create something completely new and amazing while respecting the property / film / source. I'm being completely serious when I say nine times out of ten I'd much rather a marketer use something resembling Luis' work over the floating head campaigns we so often see on billboards and outside theaters.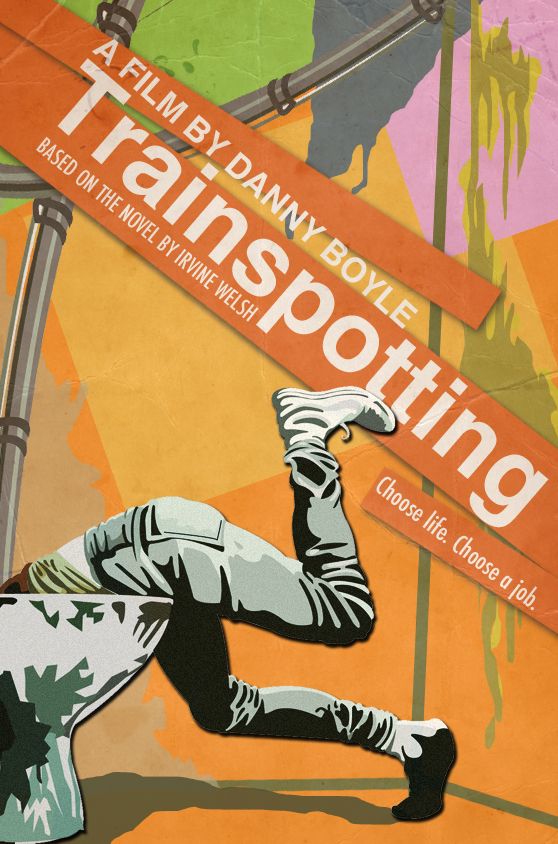 Trainspotting Movie Poster
Luis Fernando Cruz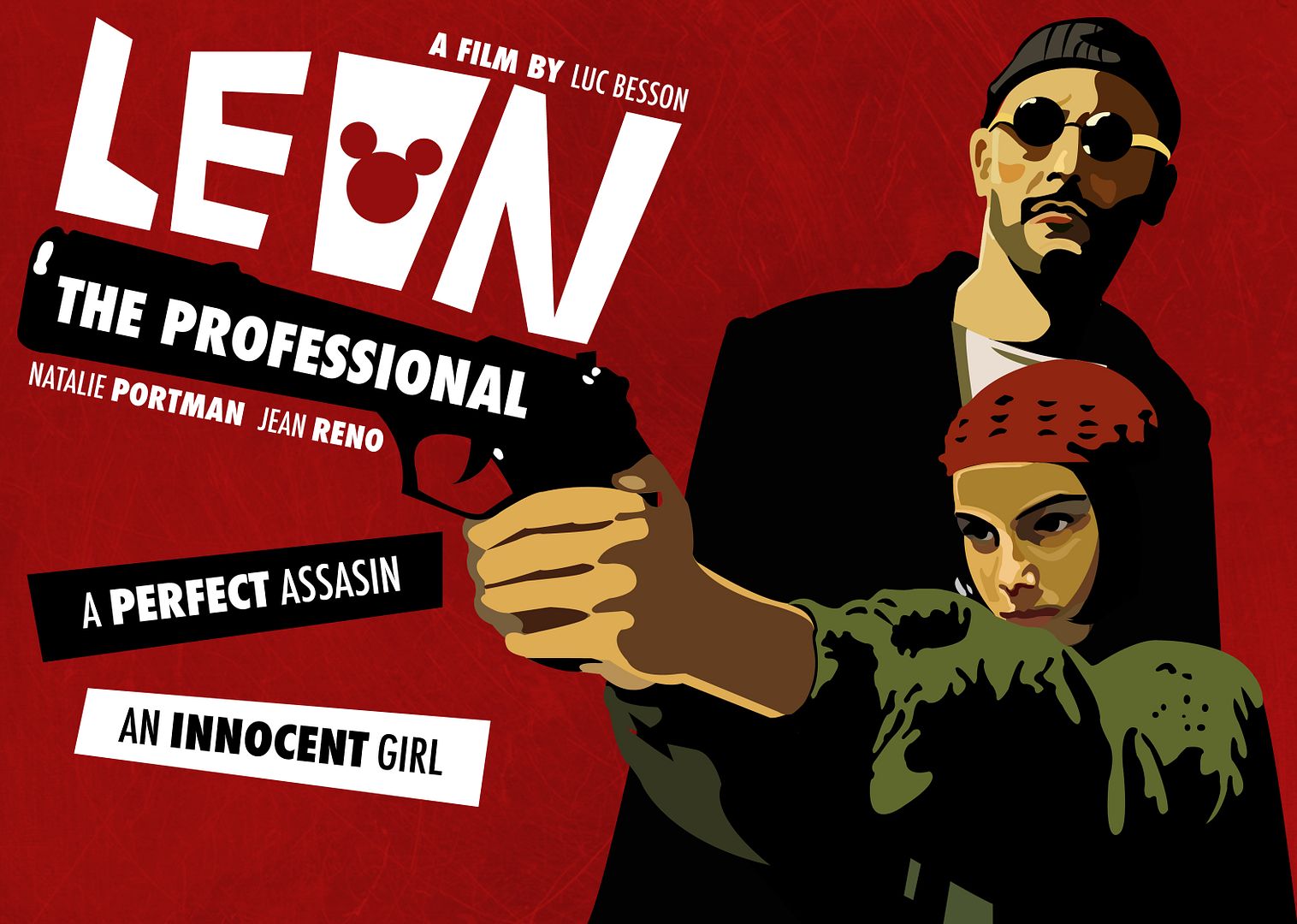 Leon: The Professional Movie Poster
Luis Fernando Cruz
Another thing that completely caught my attention when I finally had the chance to see the majority of Luis' movie-based artwork was his film selection; the man has great taste in movies (at least in my opinion). Sure, there's no denying people are going to love a film like
Trainspotting
or
Leon: The Professional
, they're classics after all, but to do a
Submarine
poster (one of my favorite films of the year by the way)? Now that's an artist I can get behind! And how gorgeous is that
Trainspotting
image? Like the film, it's practically bursting with kinetic energy.
If his movie poster work wasn't enough, Luis has also done some really great portraits as well.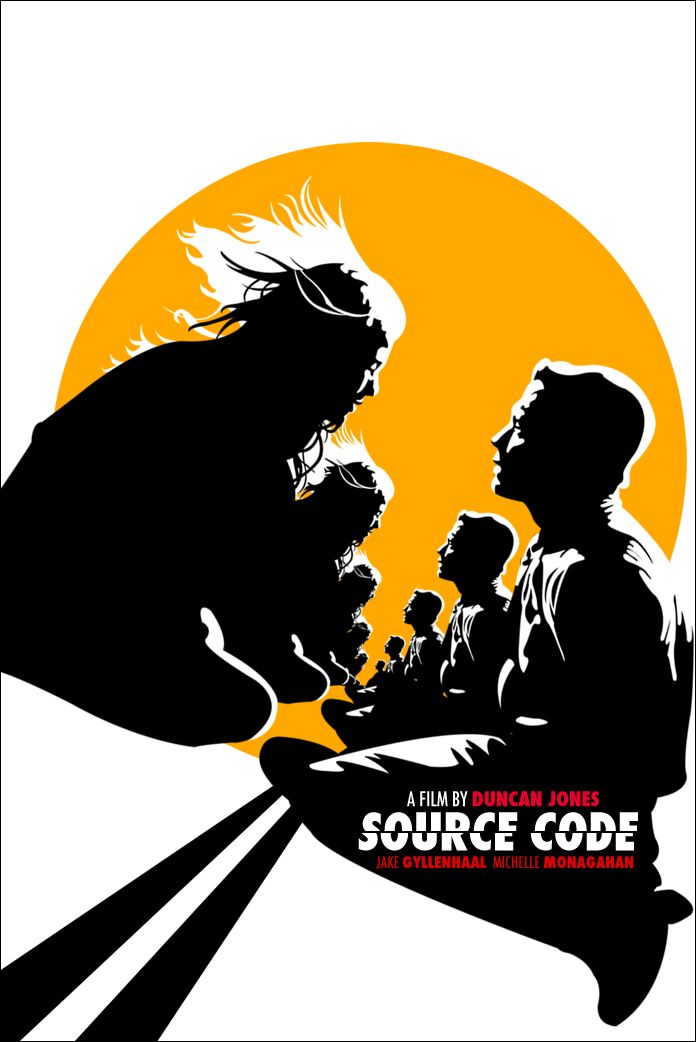 Source Code Movie Poster
Luis Fernando Cruz
No Country for Old Men Movie Poster
Luis Fernando Cruz

The Truman Show Movie Poster
Luis Fernando Cruz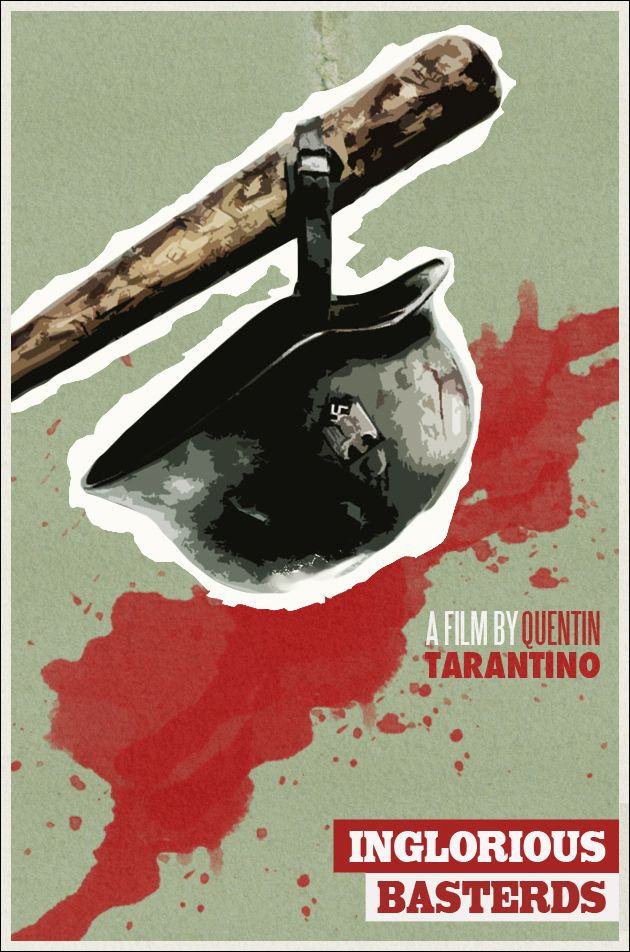 Inglorious Basterds Movie Poster
Luis Fernando Cruz
After looking through the myriad of film-based art in Luis' portfolio I was curious about what his process looked like. Not being an artist in slightest, this sort of thing always interests me, and thankfully Luis was willing to talk a little about that:
"First of all, I don't consider myself very good; I wish I could have the talent to make half of the amazing stuff I see on the Internet. There's a lot of really, really talented people, so props to them first. I do try my best to represent a movie in a graphic composition with the stuff that I've learned. I mostly use Photoshop & Illustrator CS5 for my work. I make the art in vectors unless it already exists in some form then I only retouch it or trace it. After the most time demanding part is done (tracing, vectors) I move all the set pieces to Photoshop and start playing with the composition, the fonts, the colors or any detail to bring the work to life. Usually some time goes in to mixing everything together in the most effective way, sometimes it takes even longer than making the art. I use a Wacom tablet for drawing and incorporating hand-drawn sketches or to make better use of color in the posters. My methods are fairly simple but I like simple and for the most part it works."
Yep, it definitely works. To find out more about Luis Fernando Cruz there are a number of places to check out including his
Tumblr
(which is how I initially found him), his
Facebook page
and you can always follow him
@Fernando_TMC
.