Remember
Bottleneck Gallery
? The folks that
just
hosted the premium cable-inspired
"More Than You Imagined" art show
? Well, it seems they're not terribly interested in resting on their laurels and are about to premiere a new exhibition titled,
"Can't Beat Em, Join Em: The Zombie Show."
Once again, Bottleneck head honcho Joe Bouganim has curated what looks to be an awesome collection of art and artists, this time celebrating our putrified and decaying brother from another mother six feet under. For those of you on the East Coast,
"Can't Beat Em, Join Em"
will be opening on October 5th (Friday) at 7 PM at 60 Broadway in Brooklyn. Any inventory that hasn't already sold out will be available through
Bottleneck's website
on Saturday for what I'm sure will be some very reasonable prices. While we still have a few more days before the show is up and
running
walking slowly with a limp murmuring "Brains...,"as every zombie worth its weight in yummy grey matter is expected to do, I've got a few sneak peeks that are sure to excite (or at the very least create an insatiable hunger for human flesh.)
"Methodology Of Dispatching The Dead" Art Print
Nick Gagnon
"Bite Me" Art Print
Liam Brazier
"George Dakei" Art Print
John Rozum
"Nude Ghoul" Art Print
Ghoulish Gary Pullin

"Barbara" Art Print
Ghoulish Gary Pullin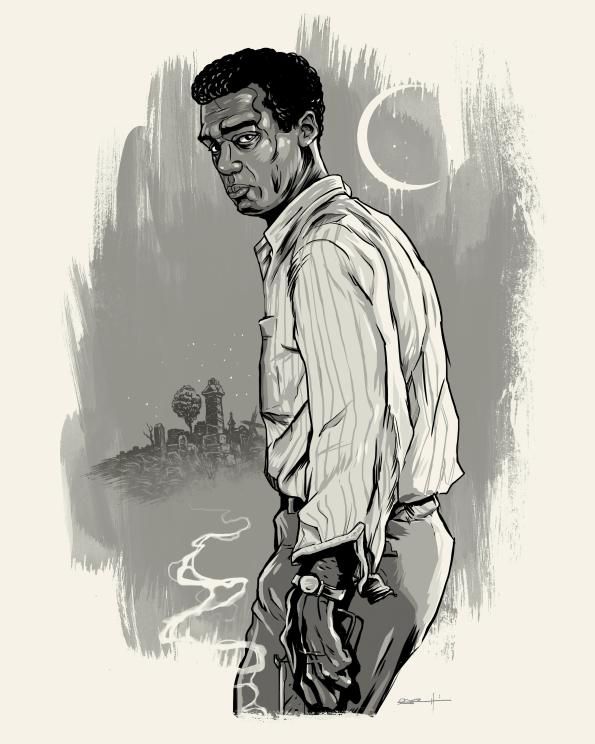 "Ben" Art Print
Ghoulish Gary Pullin
"The Living Dead" Art Print
Francesco Francavilla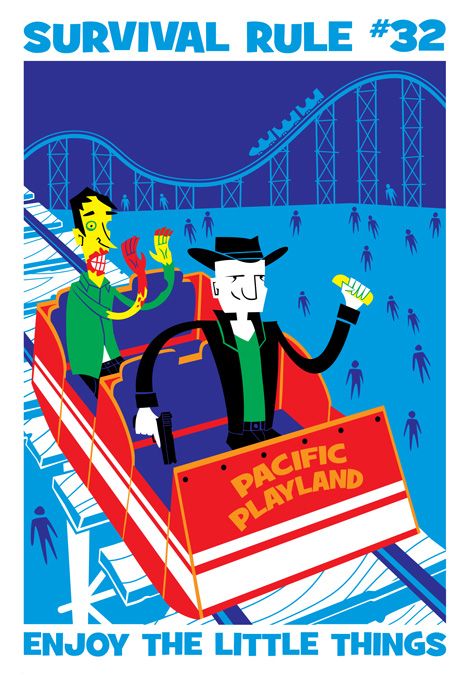 "Rule 32" Art Print
Doug LaRocca
"Zombie Target" Art Print
Andrew Vastagh
Once all the artwork goes live on the Bottleneck site I'll be sure to put together a comprehensive "best of" post!