I quit my job, got me a wife, had me a honeymoon, and will be moving to the Bay Area within the next two weeks. To describe all of this as a big change would be an understatement. It's exciting, frightening, fun, terrifying, and all of those other emotions I forgot to mention. With that said, I still have one thing in my life that's not going anywhere: Posterocalypse! This week I'll mostly be playing catch up (since I missed quite a bit this past month), so apologies in advance for the things you've already seen and thanks for sticking around!
The following were initially released in Austin during
Fantastic Fest
, and wow, they're absolutely jaw dropping. For those unable to attend the coolest film festival in the United States, you'll have a chance to pick up the
Jodorowsky's Dune, Beyond the Black Rainbow and Wrong posters
tomorrow (10/4) at a random time through
Mondo's website
. And don't forget to follow
@mondonews
on Twitter for the official drop notice.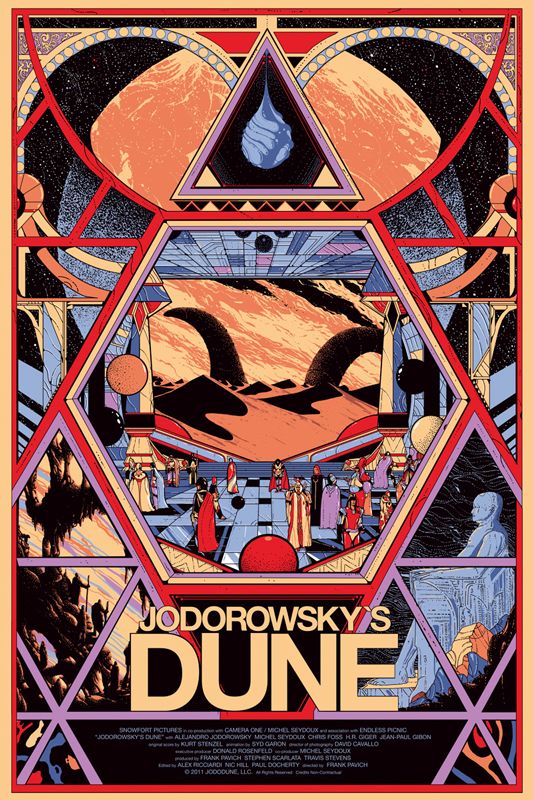 Jodorowsky's Dune Movie Poster
Kilian Eng
24" x 36" (Screen Print) - Numbered
$45 - Limited to 290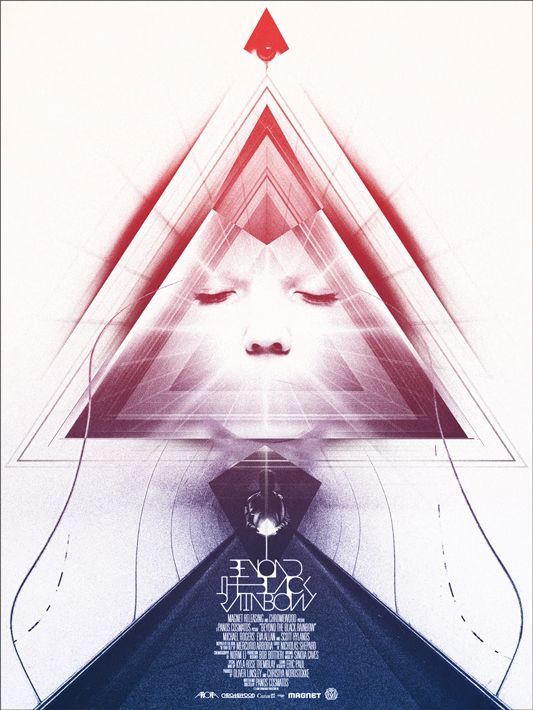 Beyond the Black Rainbow Movie Poster
Jay Shaw
18" x 24" (Screen Print) - Numbered
$35 - Limited to 135
Wrong Movie Poster
Jay Shaw
18" x 24" (Screen Print) - Numbered
$35 - Limited to 190
To learn more about artist Kilian Eng, who also created an amazing
Dune poster
celebrating David Lynch's oddity, be sure to visit his
Tumblr
and
Facebook page
. And to see more of Jay Shaw's work, head over to
kingdomofnonsense.com
and follow
@tweetofnonsense
. Finally, if you haven't already, go watch
Beyond the Black Rainbow
. It's a stellar tone poem (with the tone being trippy 1970s science fiction) and features a killer synth soundtrack.