Terry Gilliam's
Time Bandits
is one of those films that a lot of us grew up with as children and enjoyed immensely, then we saw the movie as adults ... and it somehow got even weirder and better. Friend of Posterocalypse artist
Fernando Fro Reza
has created a great looking print inspired by one of Gilliam's most openly playful pictures and I, for one, couldn't be more pleased. Fernando's artwork clearly draws inspiration from
Time Bandit's
adventurous tone and cleverly implements several of the film's many gorgeous set pieces to form the visage of David Warner's Evil Genius.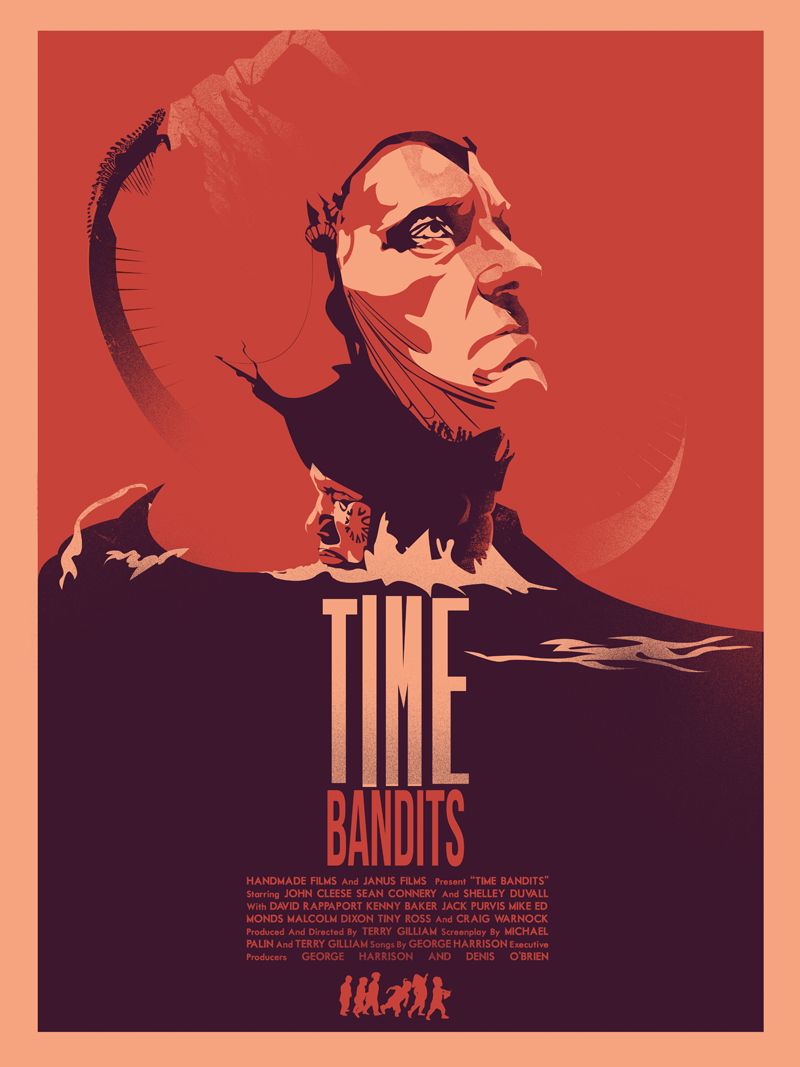 Time Bandits Movie Poster
Fernando Fro Reza
18" x 24" (Giclée) - Signed and Numbered
$55 - Limited to 100
Here's what Fernando had to say about his design (taken from
ubercoolstuff.com
):
"When Über Cool Stuff contacted me about following up our Brazil collaboration I was really excited. We have a mutual love for Terry Gilliam, and it meant another shot at commemorating one of my favorite directors. Time Bandits is a hard movie to encompass because of its huge scope. The characters move through these beautiful surreal landscapes and settings. The movie has a kind of dream logic to it that transitions you from scene to scene. My favorite example is the giant emerging from the sea. Visually that scene, along with David Warner's crazy H.R. Giger-inspired headpiece, make up the elements of the print, and I hoped to capture the eclectic bizarre beautiful imagery that set the movie apart."
Fro Reza's
Time Bandits poster
is currently
available
through
ubercoolstuff.com
for $55. The
print
measures 18" x 24" and is limited to an edition of 100. To learn more about the artist, check out
frodesignco.com
and follow
@frodesignco
on Twitter.