I haven't seen
The Woman in Black
yet, so I can't really comment on the film's quality, but I'll be watching it this weekend. In the meantime, I thought I should still let everyone know about this excellent movie print by Daniel Danger.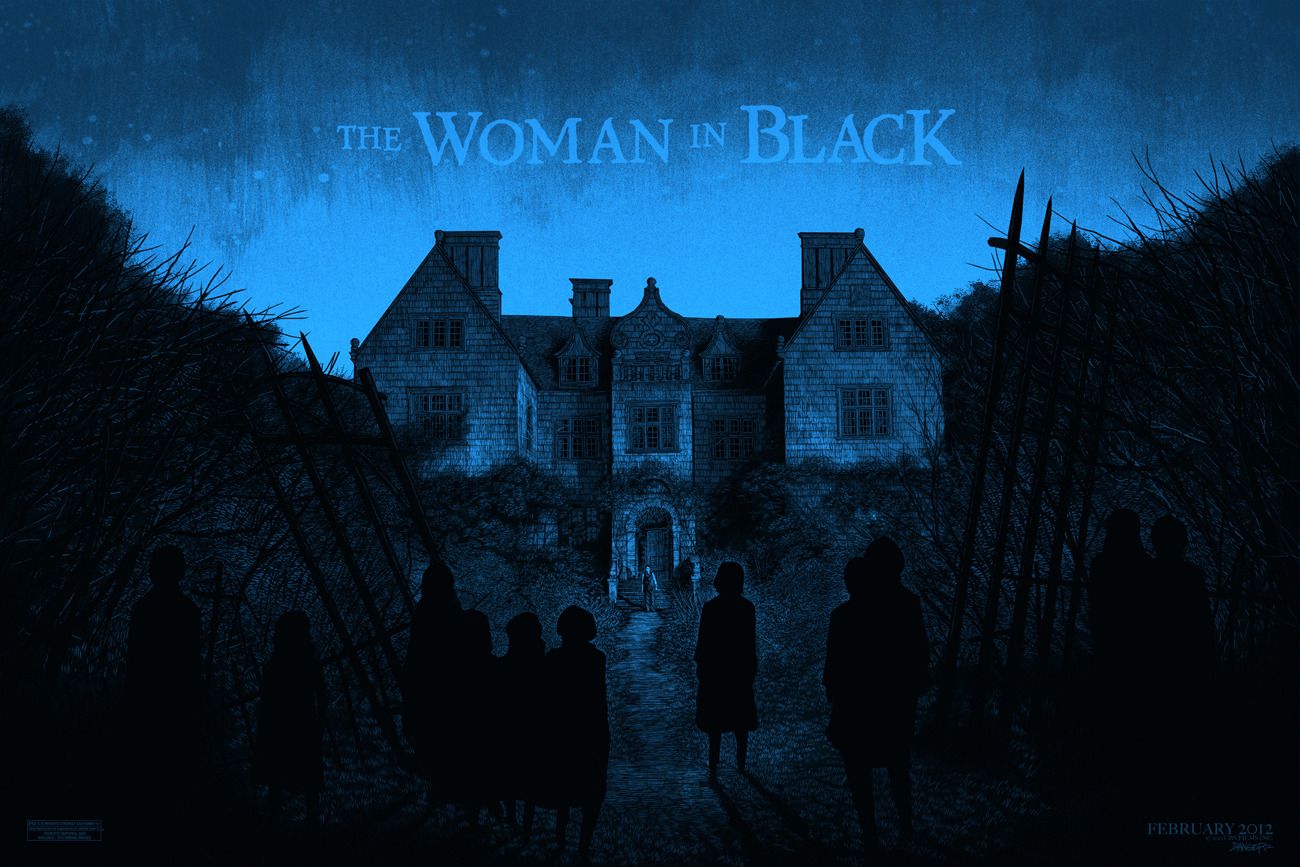 The Woman in Black Movie Poster
Daniel Danger
24" x 36" - Signed and Numbered
$60 - Limited to 200
This movie, at least from what I can gather from the trailer, seems like the perfect film for Daniel Danger to immortalize via a limited edition screen print. It features all of the things he loves to draw: dilapidated houses, creepy / overgrown flora, and mysterious figures standing in doorways, windows and possibly even on rooftops. Danger brings his incredibly detailed eye (and hand) in depicting the house (you can practically see every shingle), but also knows when less means more (all of the shadowy silhouettes). In short, this movie works to all of the artist's strengths and the poster is the better for it.
Daniel Danger's
The Woman in Black poster
will be
available
today through
Danger's Tiny Media Empire store
at 2 PM EST (11 AM for us West Coasters). The
poster
measures 24" x 36", is limited to an edition of 200, and will cost $60. To learn more about Daniel, visit
tinymediaempire.com
and / or follow him on Twitter
@tinymediaempire
.