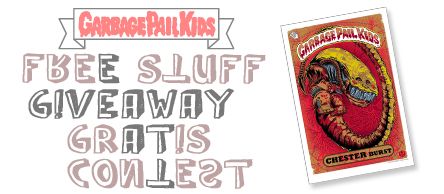 UPDATE: Random.org has picked a winner and it's Chris Drzewiecki! Congrats Chris! He'll be receiving the "Chester Burst" art print later this week. Thanks for entering everyone! I've got a lot more posters to hand out, so be on the lookout for another giveaway later this week. Most importantly, thanks for reading!
I've been meaning to put this up for a while now, but mostly due to work and preparing for Fantastic Fest I just havent had the time. But finally that day has come and the giveaway to end all giveaways (hyperbole much?) has come.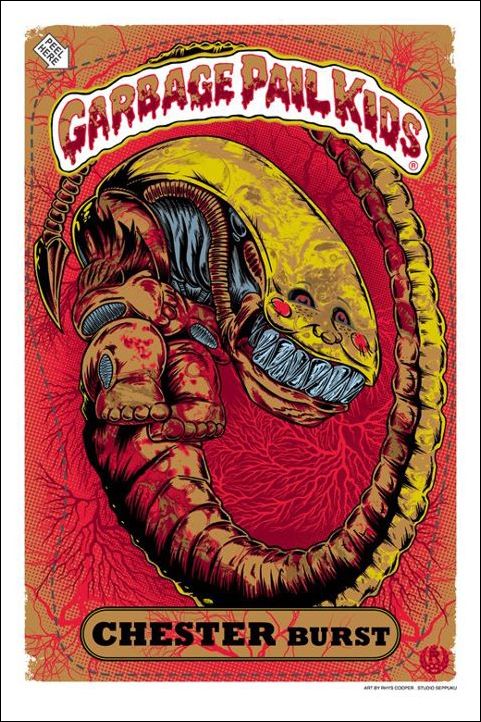 "Chester Burst" Art Print
Rhys Cooper
12" x 18"
Limited to 100
Inspired By: Alien
(1) "Chester Burst" GPK print by Rhys Cooper
I liked Rhys' Garbage Pail Kid prints so much (
here's
the review if you need proof) that I wanted to give at least one of these beauties away to a loyal reader.
The rules are pretty simple: Unfortunately, since I'm the one paying for shipping this contest is only open to readers in the US (sorry everyone else, international shipping can be expensive and complicated). The only thing you have to do to win is leave a comment on this post with your email address and your full name and on October 15th I will randomly pick and email the winner to get his or her shipping address. Entries are limited to one person per household. Yay! Free stuff!