If you couldn't already tell, I've been on a bit of an Akira Kurosawa kick recently. First, it was Paul Pope's Mifune-filled
"Belltower,"
then yesterday's
"Criterion Connection"
about Barnes & Noble's 50% Off Sale (by the way, you need to buy the
Rashomon Blu
ASAP). And now, I'm writing about Logan Pack's badass
Yojimbo
/ "The Man with No Name" inspired (and appropriately titled) print. Beyond looking great, this poster also touches on the tenuous relationship between Kurosawa and Sergio Leone, the latter of which got into some legal trouble after releasing
A Fistful of Dollars
(an unauthorized remake of
Yojimbo
). It's a stellar piece of art and will be soon be making it's way to my wall.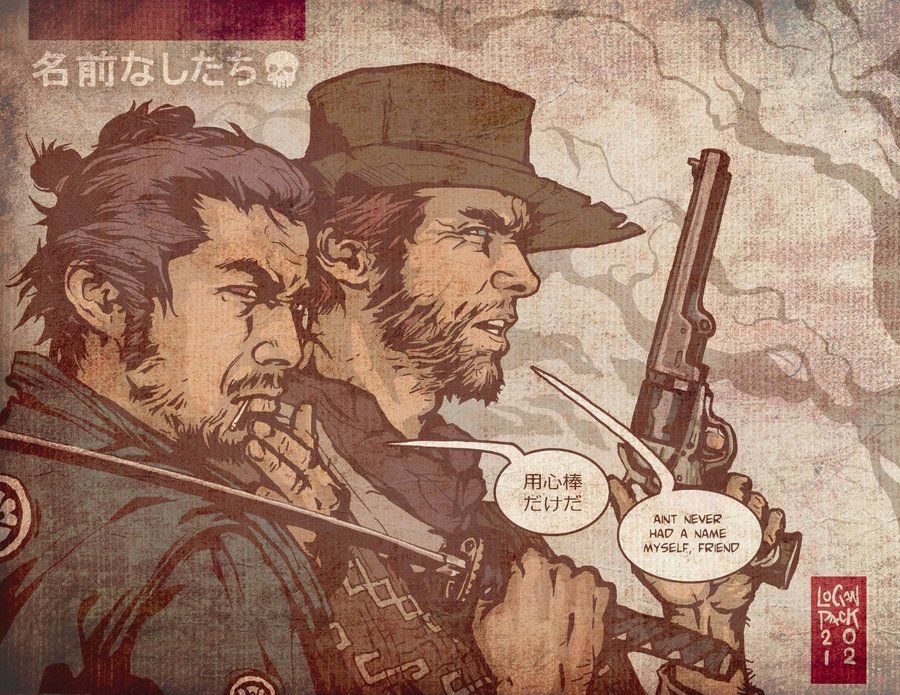 "No Names" Art Print
Logan Pack
8.5" x 11" (Giclée) - $15 - Open Edition
13" x 19" (Giclée) - $25 - Open Edition
Inspired By: Yojimbo and "The Man With No Name" Trilogy
Logan Pack's
"No Names" art print
is
currently available
through the
Certified Fresh Etsy store
. The
poster
comes in two sizes and is incredibly affordable. To learn more about the artist, be sure to check out his
deviantART page
,
cheshirecatart.com
and follow
@cheshirecatart
on Twitter.