It finally happened. My two obsessions, the
Criterion Collection
and
Mondo
, have collided to make sweet, sweet venn diagram love, and from their loins has come the following prints. Amazing! Just amazing!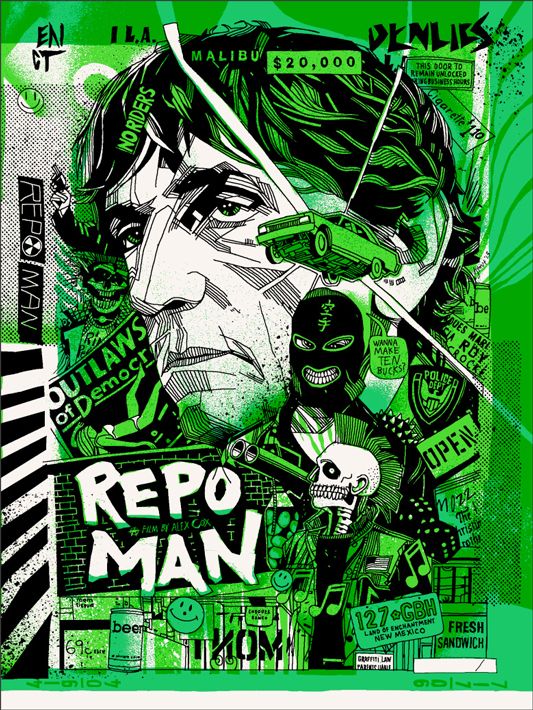 Repo Man Movie Poster
Tyler Stout
18" x 24" (Screen Print) - Numbered
Regular - $45 - Limited to 510
GID Variant - $65 - Limited to 220
I'm going to keep this short, because I've got to wake up in time to actually grab these prints in the morning. I'm guessing everyone has already seen the amazing Shaw print, so I decided to lead with the Stout's jaw-dropping design. Stout's
Repo Man artwork
will be
available
on Tuesday (4/16) at a random time through
Mondo
for $45 or $65, depending on which version you go for. Both the
regular edition
and the
glow in the dark variant
measure 18" x 24" and are hand-numbered. For more Tyler Stout news, visit
tstout.com
.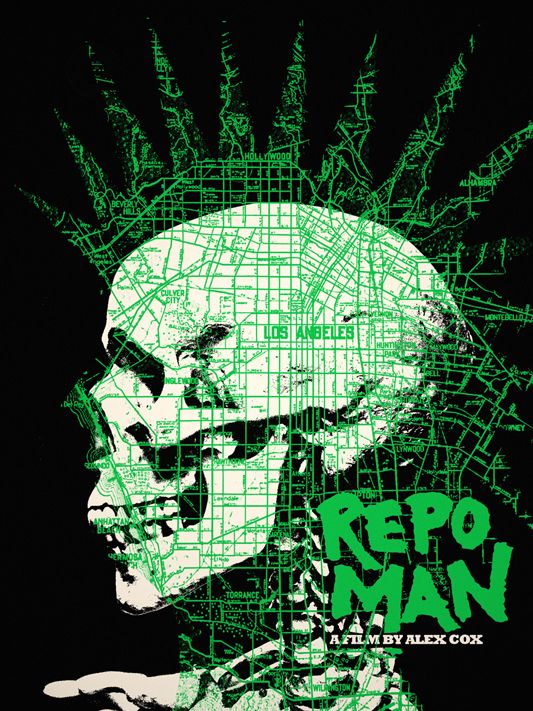 Repo Man Movie Poster
Jay Shaw
18" x 24" (Screen Print) - Numbered
$45 - Limited to 195
The above image is probably what you've grown accustomed to seeing whenever Criterion's soon-to-be-released
Criterion Blu-ray
and
DVD
was discussed, but much like the film, that doesn't mean it's any less stunning on its fifth or thirtieth screening. Jay Shaw's
Repo Man print
will be sold through
Mondo
later today. Be sure to follow
@mondonews
for the exact drop details. To see more of Shaw's work, head over to
kingdomofnonsense.com
and follow
@ironjaiden
on Twitter. Good night and good luck!