If you visit this site with any regularity, you already know I tend to write reviews for film and television inspired prints that are either currently on sale or are about to go on sale. And while I'll still be pouring the majority of my efforts into those sorts of posts, my daily "Poster Per Diem" feature will focus on awesome prints that have since sold out, never existed in the first place (AKA concept posters) or just bear mentioning. In other words: this is my chance to say, "I never got a chance, for whatever reason, to write about you on this here website, but I think you're really purty and I want to let the world know." Or something like that. Oh, and Per diem is latin for "per day" or "each day."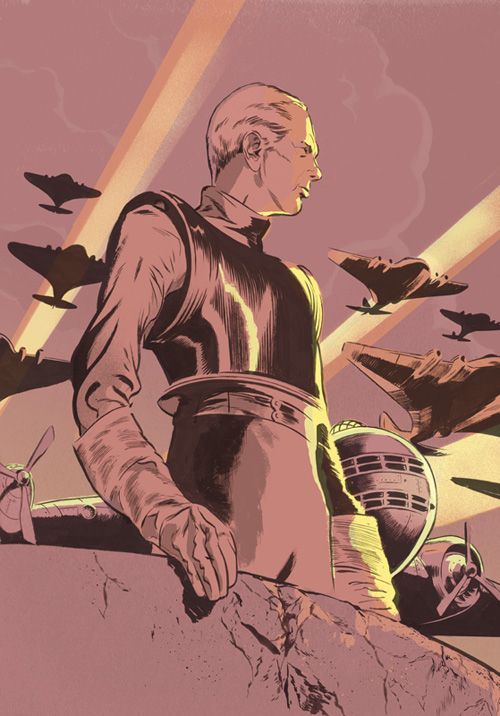 "Things to Come" Art Print
Señor Salme
Multiple Sizes / Prices (Giclée) - Open Edition
Inspired By: Things to Come (1936)
I've never written about artist
Señor Salme
before today and I'm the sorrier for it because, wow, this dude has some major talent. Now, on with the show. While I don't think the 1936 film
Things to Come
is the height of cinema, it does certainly feature some amazing special effects. And Salme's take on the character John Cabal paints a stunning picture of the alternate universe dreamed up by H.G. Wells and director William Cameron Menzies. For fans of old school sci-fi and admirers of before-its-time spectacle, one of these
must-have prints
can
purchased
at
Society6
in a variety of sizes. For more info on the artist, head over to
srsalme.com
and follow
@srsalme
on Twitter. Salme also has a
Tumblr
,
Facebook
, and
Flickr page
.