If you visit this site with any regularity, you already know I tend to write reviews for film and television inspired prints that are either currently on sale or are about to go on sale. And while I'll still be pouring the majority of my efforts into those sorts of posts, my daily "Poster Per Diem" feature will focus on awesome prints that have since sold out, never existed in the first place (AKA concept posters) or just bear mentioning. In other words: this is my chance to say, "I never got a chance, for whatever reason, to write about you on this here website, but I think you're really purty and I want to let the world know." Or something like that. Oh, and Per diem is latin for "per day" or "each day."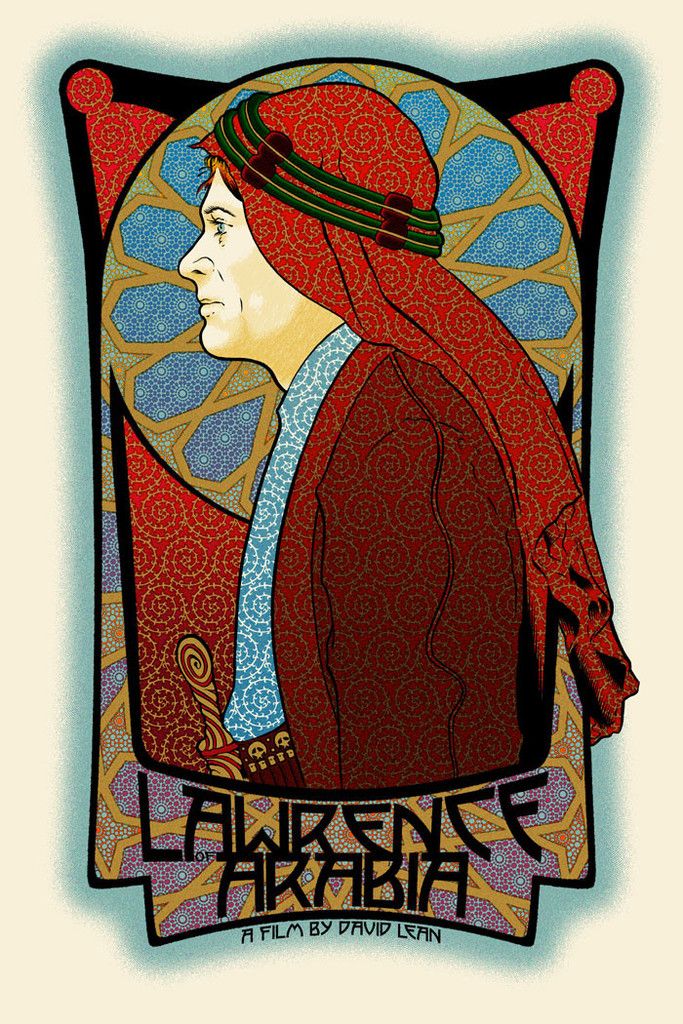 Lawrence of Arabia Movie Poster
Chuck Sperry
22" x 33" (Screen Print) - Signed and Numbered
Sold Out - Limited to 200
Long time no see, folks! Seriously, apologies for the lack of posts recently. I promise I'll make it up to you with contests aplenty in the near future. This year's resolution is to make Posterocalypse more than just a hobby. What does that mean? I'm still not sure, but I'm stoked nonetheless. Now to the good stuff.
I missed out when artist Chuck Sperry's incredible
Lawrence of Arabia
poster went on sale through
Spoke Art
(spoiler alert: it's long been
sold out
), however it would be considered a crime to not mention this stellar print. For more info on the artist, head over to
chucksperry.net
and follow
@yosquirt
. And while you're at it, be sure to check out
Spoke Art's website
,
store
, and
Twitter
. Oh yeah, and a very belated happy new year to everyone out there!
P.S. I'm in the process of finalizing my "Best Posters of 2012" list. It's going to be good.