While the next Friday the 13th doesn't arrive until September, you've got to hand it to the folks at Mondo for announcing Francavilla's poster on, of all days, the 13th. (Wednesday the 13th to be exact.) And I think it goes without saying that we're all a little better off for not having to wait seven more months to get our hands on this killer print. I'm actually reminded of Olly Moss' spectacular
Evil Dead design
, but with the sentient / strategically trimmed branches turned to eleven. Ladies and / or gentlemen, if you've been looking for that perfect Valentine's Day gift for your significant other, you've just found it. Nothing says eternal love and commitment like an ominous skull-shaped thicket.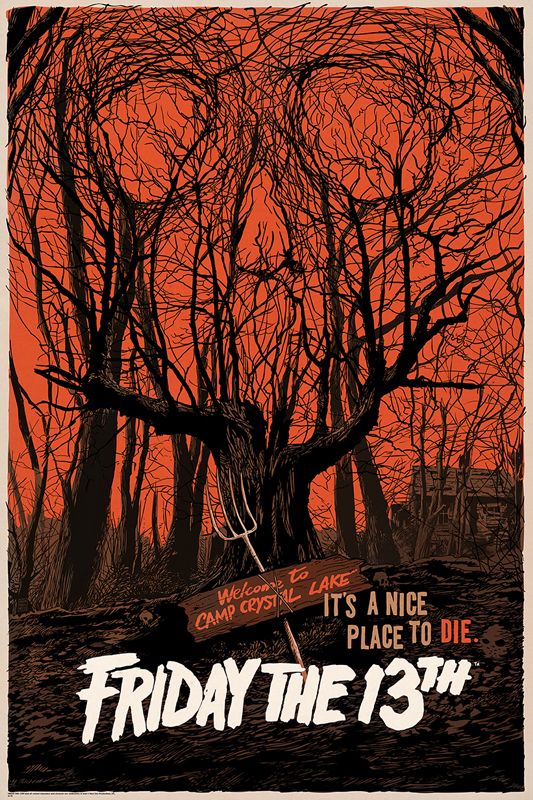 Friday the 13th Movie Poster
Francesco Francavilla
24" x 36" (Screen Print) - Numbered
$45 - Limited to 345
Francavilla's
Friday the 13th print
will be
available
on Thursday (2/14) at a random time through
Mondo's site
. The
poster
measures 24" x 36" and is limited to an edition of 345. For more info on the artist, head over to
francescofrancavilla.com
and follow
@f_francavilla
on Twitter.